Cessna's turbocharged diesel-powered 172 Turbo Skyhawk JT-A, equipped with the latest Garmin G1000 NXi avionics, has been certified by both US and European authorities, the FAA and EASA.
Textron Aviation, the company which owns Cessna as well as Beechcraft, Lycoming engines and Bell Helicopter, also said the 172 JT-A has exceeded initial performance targets including improved maximum range.
The Turbo Skyhawk JT-A is powered by a Continental CD-155 engine package that includes an integrated powerplant, MT 3-blade propeller and cockpit upgrade.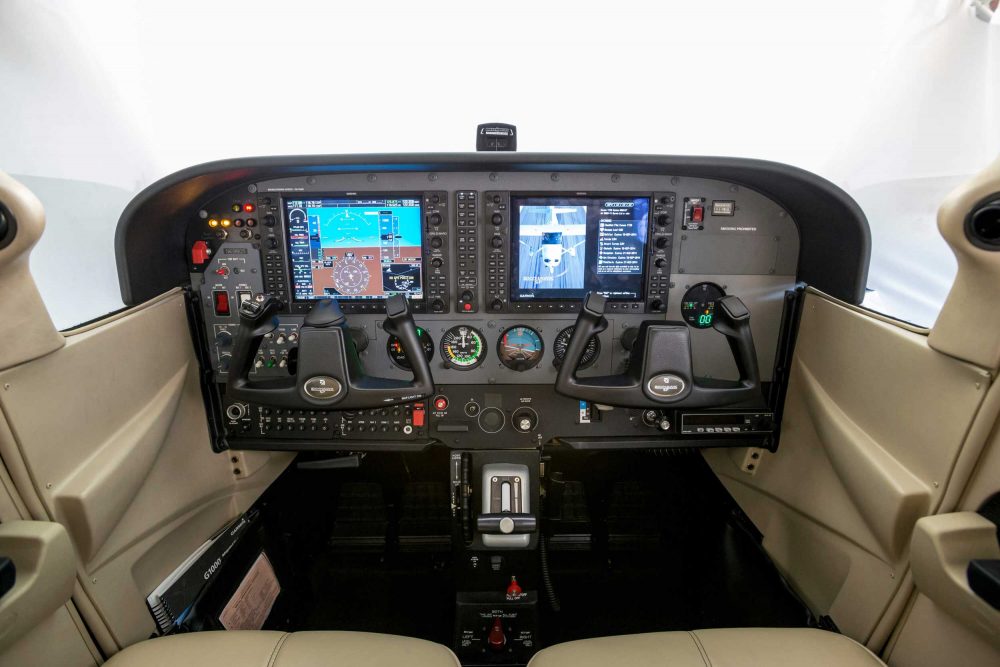 "The Skyhawk platform represents the most successful single-engine aircraft of all time, and we're excited to further enhance its capabilities with Jet-A powerplant technology," said Doug May, vice president, Piston Aircraft.
"The Turbo Skyhawk JT-A allows operators to meet changing environmental regulations around the world, providing solutions to increase the global reach of this already proven platform."
The increased range cited by Textron is 963nm, a boost of 78nm over the original estimate. The aircraft has also reached an improved takeoff distance of 1,320ft (402m) and a max climb rate of 767ft/min. Max speed is 134kt. Useful load is 364kg, full fuel payload is 228kg.