Diamond Aircraft – the "life's work" of Christian Dries, the energetic founder of the Austrian company – has been sold to a Chinese conglomerate, Wanfeng Aviation Industry.
Christian Dries, now former CEO of Diamond Aircraft said, "Diamond is my life's work. In the interest of a successful long term future, we needed to find the right partner to continue our good work.
"Wanfeng and specifically Mr Bin Chen share my vision of the future of general aviation and are investing for the right reasons, with a long term strategy and the resources to see their vision through. I look forward to seeing Diamond develop further and based on our successful year long partnership in Diamond Canada, I am fully satisfied that I leave Diamond in very good hands."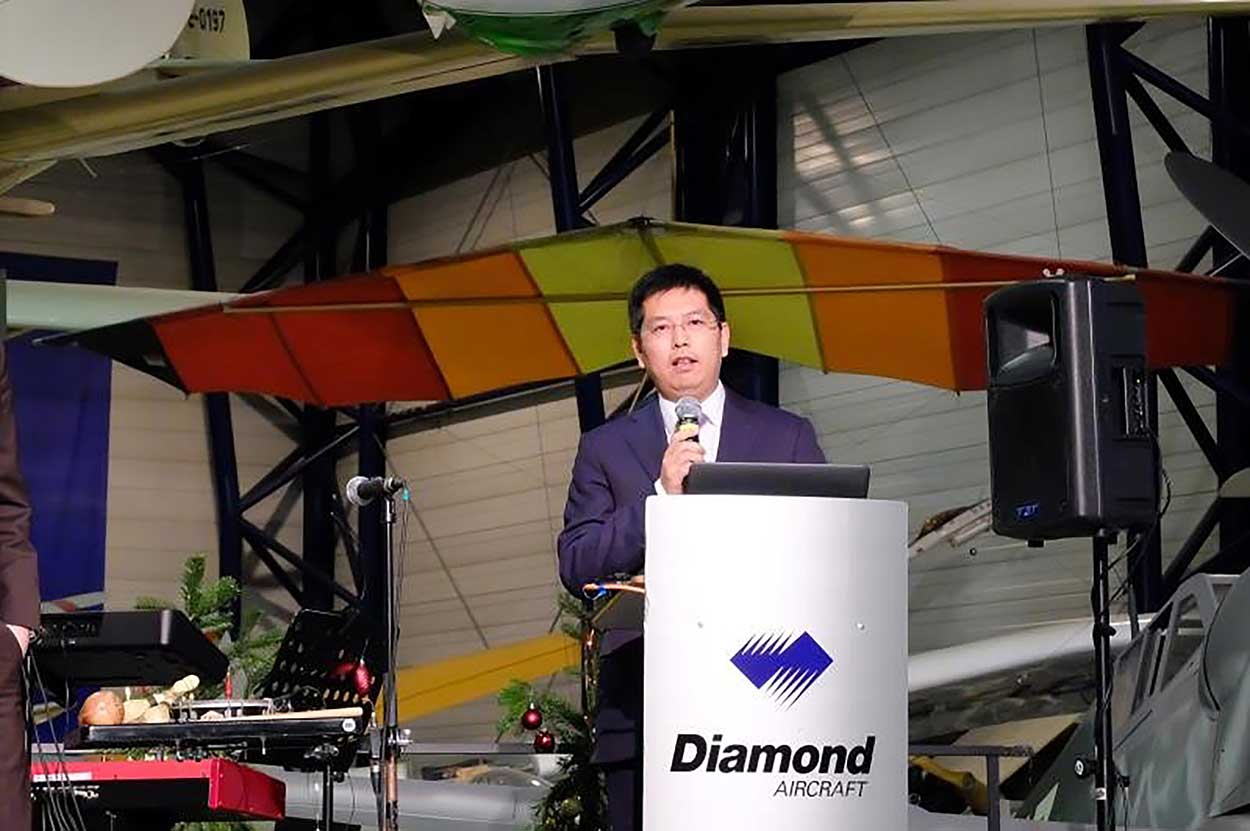 Mr Bin Chen, chairman of Wanfeng Aviation Industry and president of the Wanfeng Auto Holding Group, said, "We were attracted to Diamond's leadership position in the market. Under the 25-year leadership of founder Mr Christian Dries, the Diamond team has developed a broad range of superb aircraft that have gained worldwide respect for their performance, efficiency, safety and innovation.
"Based on this excellent foundation, we intend to take Diamond to a long term leadership position in worldwide general aviation."
Wanfeng Aviation Industry plans to develop interests in aircraft manufacturing, airport management, flight school training, General Aviation operations, and flight service centres. Over the past five years, Wanfeng has invested in numerous aviation projects throughout the world including the Czech Republic, Canada, United Kingdom, and China.