Flyer Verdict
If you're looking for a weather station to use at your local flying strip, the Vantage Vue offers a good compromise of capability and value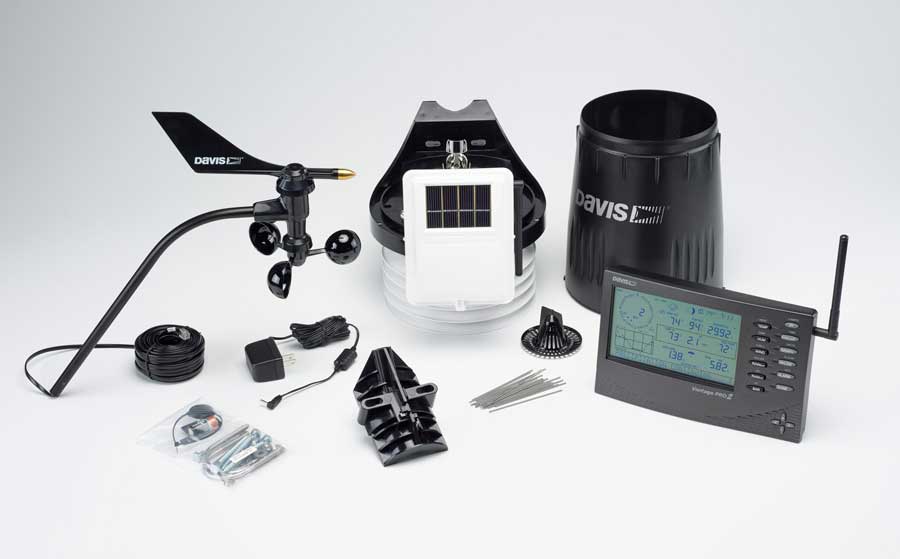 Recently, FLYER found itself with two weather station units to try from Davis Instruments – its top-spec £780 Vantage Pro2 and all-in-one, entry-level £342 Vantage Vue. This opportunity was a timely reminder that while there's plenty of weather available to us via the Internet, it's easy to overlook some of the kit available for an on-site weather installation.
To unbox and set up the weather stations took less than an hour per unit, and involved nothing more than quick work with spanners and Allen keys. The Vantage Pro2 uses an anemometer that's separate from the main array of rainfall, temperature and humidity sensors.  This is to accommodate the international standard of measuring rainfall near ground level, while wind speed is measured at height. In keeping with its simpler nature, the Vantage Vue uses an all-in-one sensor package that makes a compromise of grouping everything together. Both units have solar panels that provide power, as well as a user-fitted lithium battery (life one year) to provide backup on cloudy days.
The sensor suites are sited on level ground with built-in bubble levels to check. They are orientated so their solar panels face south. A simple stick-on compass would help if you don't have a handheld compass. The mounting kit (a galvanised tripod and mast) is optional for both and isn't cheap at £138. If you really wanted to save a few quid there are probably ways to fashion your own mounting method.
Both units use wireless transmission between the weather sensors and the consoles, and we found the promised 300m range was easily achieved. If your airfield has an Internet connection, then there's also an option to use Davis WeatherLink software and datalogger to output live weather data via computer to a website, meaning you can check local conditions before you leave home.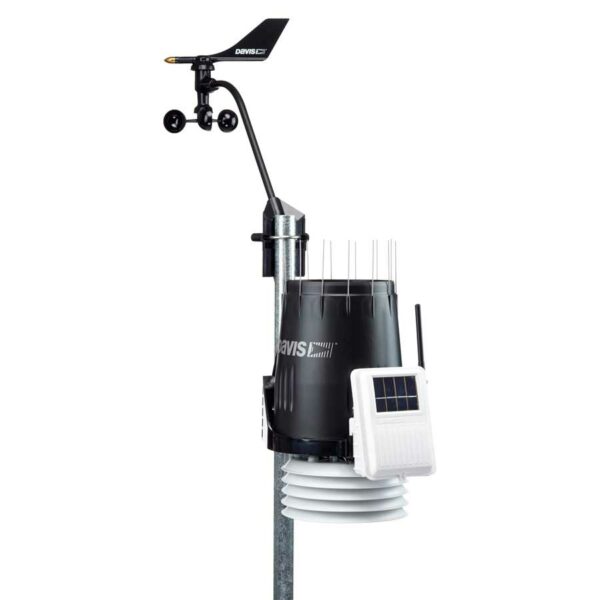 The consoles for both units are very no-nonsense and robust, with easy-to-read displays. You'll want to spend some time with the user manual though to get the full benefit of all the functions, as some are only revealed with a couple of button pushes.
Both units update every 2.5 seconds and offer identical performance and accuracy. Once they've had time to 'learn' local conditions, both units will provide forecasts – the Pro2 in the form of a weather ticker, the Vantage Vue using weather symbols. Rainfall, pressure setting, temperature and humidity are displayed along with windspeed and direction, which is shown on a compass rose display.
We learned that anyone who pays extra for the Vantage Pro2 will be looking for the ability to connect additional sensor stations and measuring devices. It's really designed for applications that have more weather measuring requirements than aviation. If you're looking for a weather station to use at your local flying strip, the Vantage Vue offers a good compromise of capability and value. – Ed Hicks