Supra-aural. It means 'on-ear' and is significant here, as pretty well all GA headsets fit circum-aural, or around the ear, giving the opportunity to seal out more noise. As you might expect, on-ear headsets are typically lighter and more comfortable.
Just like the first generation Pro-X model that the the Pro-X2 is evolved from, it's primarily intended for pilots of airliners, small jets and turbines. I'll admit, for small GA cockpits, I was concerned that it might struggle to cope with our typical cockpit noise levels.
Weighing in without the cable at 215 grams, the Pro-X2 is light (the higher price bracket ANR headsets weigh in at nearly double that), it's also very well put together, with an extremely comfortable heat-regulating headband and plush leatherette ear pads.
There's a small and easy-to-use control module with a clip to help keep it out of the way, which holds two AA batteries promising 35 hours use. If you use the built-in Bluetooth, the battery life drops to 15 hours, but you'll be able to enjoy streaming music or making phone calls (which automutes for radio transmissions).
Internally there's a new microphone and speakers, plus some added tech that works with the ANR called AGC, or automatic gain control, which promises optimum ANR in high-noise conditions.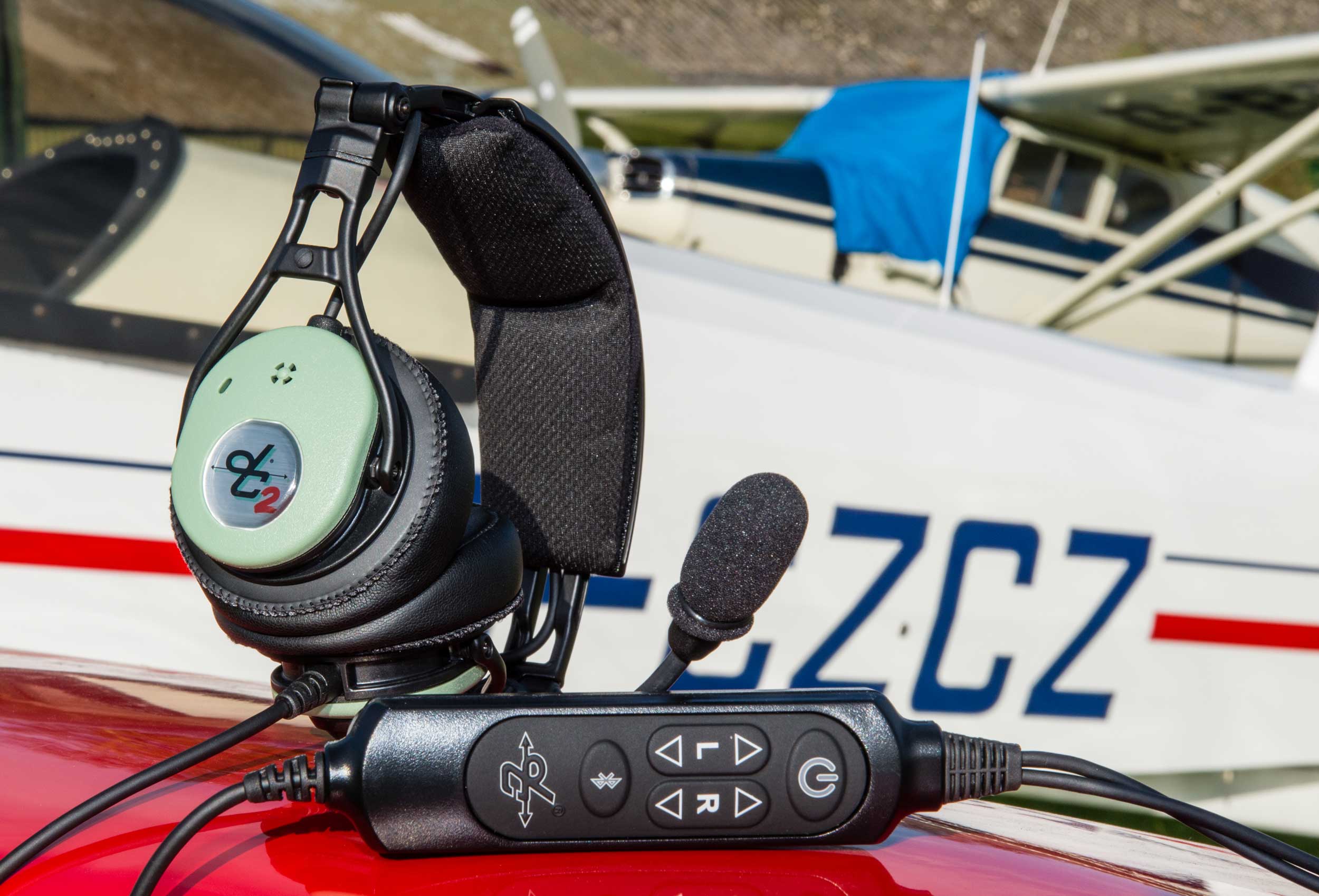 I took the Pro-X2 flying in a Cap 10, which has a lot of engine and slipstream noise. Following the instructions to get the best fit, the Pro-X2 sits light over the head and very comfortably on the ears, where the previously round green domes have been made oval for better stability on the ear.
In comparison to an over-ear headset, the passive noise reduction level isn't quite as good, but those squishy ear pads do a great job of sealing on the ear surface, and you won't be disappointed when you turn on the ANR, which does a very effective job on low-frequency noise.
For me, the on-ear design definitely had one clear-benefit. As a wearer of glasses I often get problems with noise leakage past the arms of over-ear ear cups, which degrades ANR performance (the ANR gets overwhelmed).
With the Pro-X2, as long as I made sure the pads were fitted correctly over my ears, I had no noise leakage… it was a bit of a revelation, and I really enjoyed the combination of comfort and noise reduction. This will definitely be a subjective thing, as all ears are different. However, for me, the combination worked well.
While the Pro-X2's on-ear design will always make it a challenge to get the passive noise reduction and ANR performance of over-ear headsets in noisy GA cockpits, its light weight does deliver unbeatable on-head comfort as well as excellent ANR performance, and the price is very competitive when compared to other popular choices around the same value band. It's defintely worth considering if you're looking for an alternative to over-ear headsets. – Ed Hicks