Pros
High-quality, robust build
Good ANR performance
Great ear and head cushioning
Cons
You might dislike headband tension
Two switches hidden in battery box
No auto-mute for phone audio
Flyer Verdict
One-X puts David Clark near the top of the list of headsets you should try if you're in the market for high-end ANR
Chances are that if you've ever seen a pilot headset appear in a movie, it will likely have been the familiar green cups of a David Clark unit. They're everywhere, no doubt due to the robust high-quality construction that David Clark has always been famous for, which means they never seem to wear out (though that high build quality has typically come with a weight and comfort penalty for many).
Consequently, I reckon most pilots will have flown with a green-trimmed head at some time in their life. However, most of those headsets will have been the passive variety, relying solely on a good, tight fit to your head to keep out the noise.
I know plenty of pilots who've had aftermarket ANR fitted to their passive DCs, but I don't know anyone who owns one of DC's factory ANR-equipped units. That's probably because, in the last few years, the company hasn't really had a good offering for small, noisy General Aviation cockpits. Yes, there's the Pro-X, which we reviewed in November 2013, but its tiny earcups sat on your ears rather than over them, and that meant that even though the ANR on them was very good , it struggled with our typical flying environment. Finally, the boffins at David Clark have worked that out, and come up with an over-the-ear unit that makes sense for GA.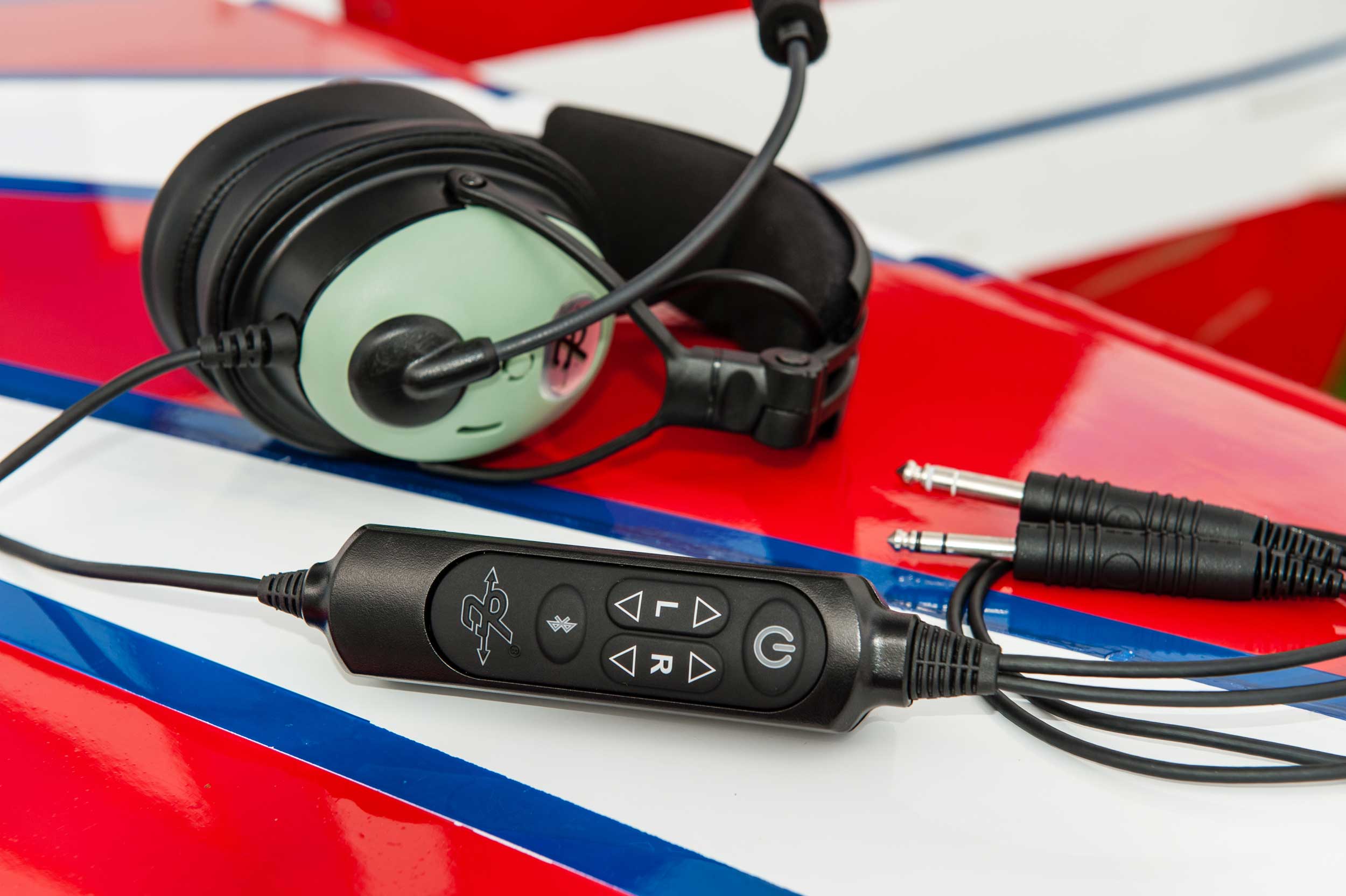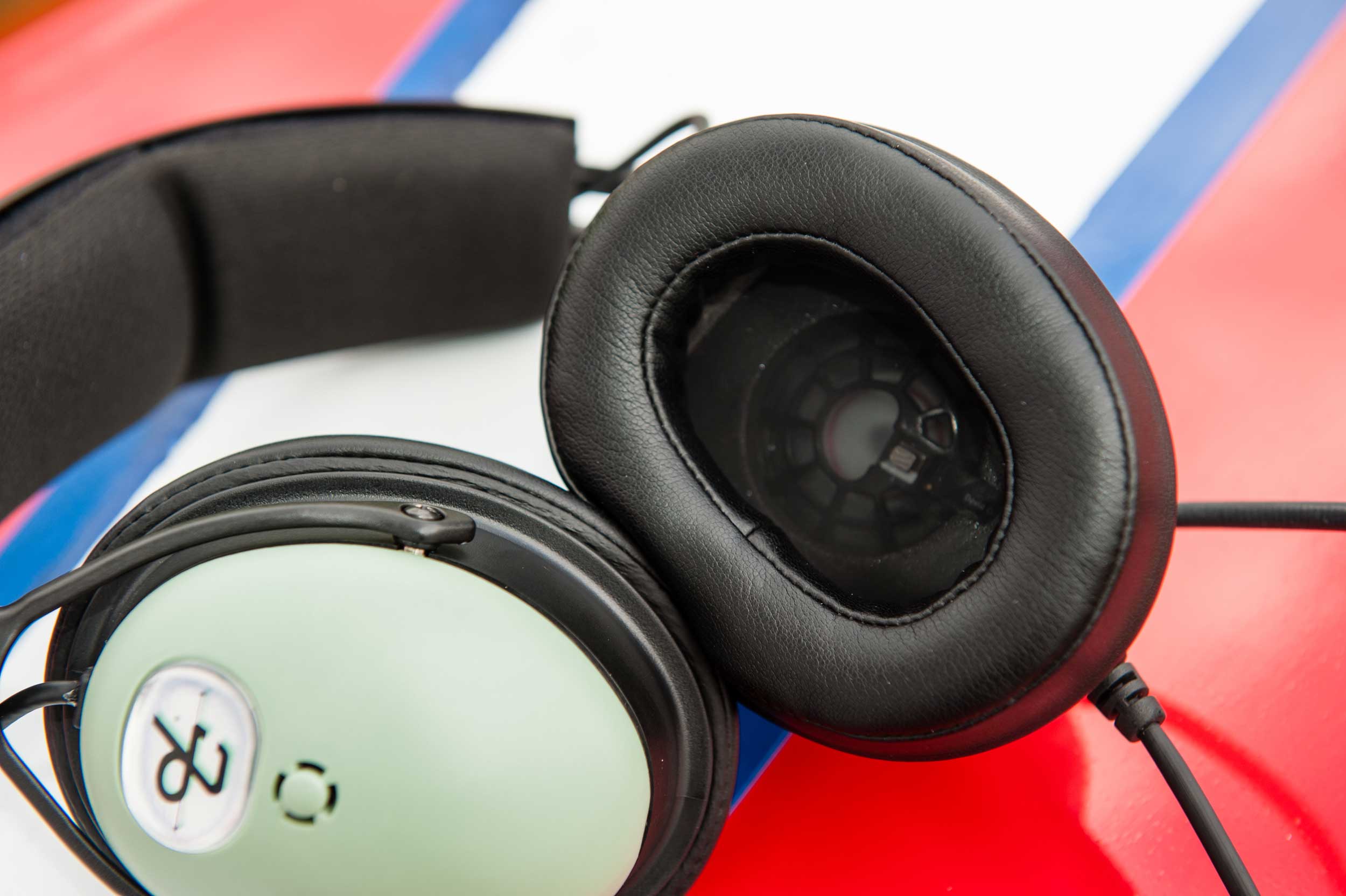 Weighing in at 360g, the One-X has a lightweight alloy headband and swivel-hinged stirrups; these can be adjusted accurately to evenly distribute the weight of the headset, which helps reduce fatiguing pressure points. That's helped by an Outlast headband that keeps your head a comfortable temperature, and plush leatherette ear seals with memory foam that ensure your ears are cossetted. The latter items also work brilliantly with glasses, especially as the One-X clamps nicely across your head. Some may dislike this, but personally I don't mind it.
The control unit is small and easy to use, and has a removable clip to secure it. Individual, backlit volume controls use tones as you increase or decrease the levels. Two AA batteries promise a 50-hour life. You'll want to make sure you change the auto-shut-off to 'On' as the factory default is 'Off'. The One-X's collapsible, folding design stores easily, and a decent bag is supplied for when they're not in use.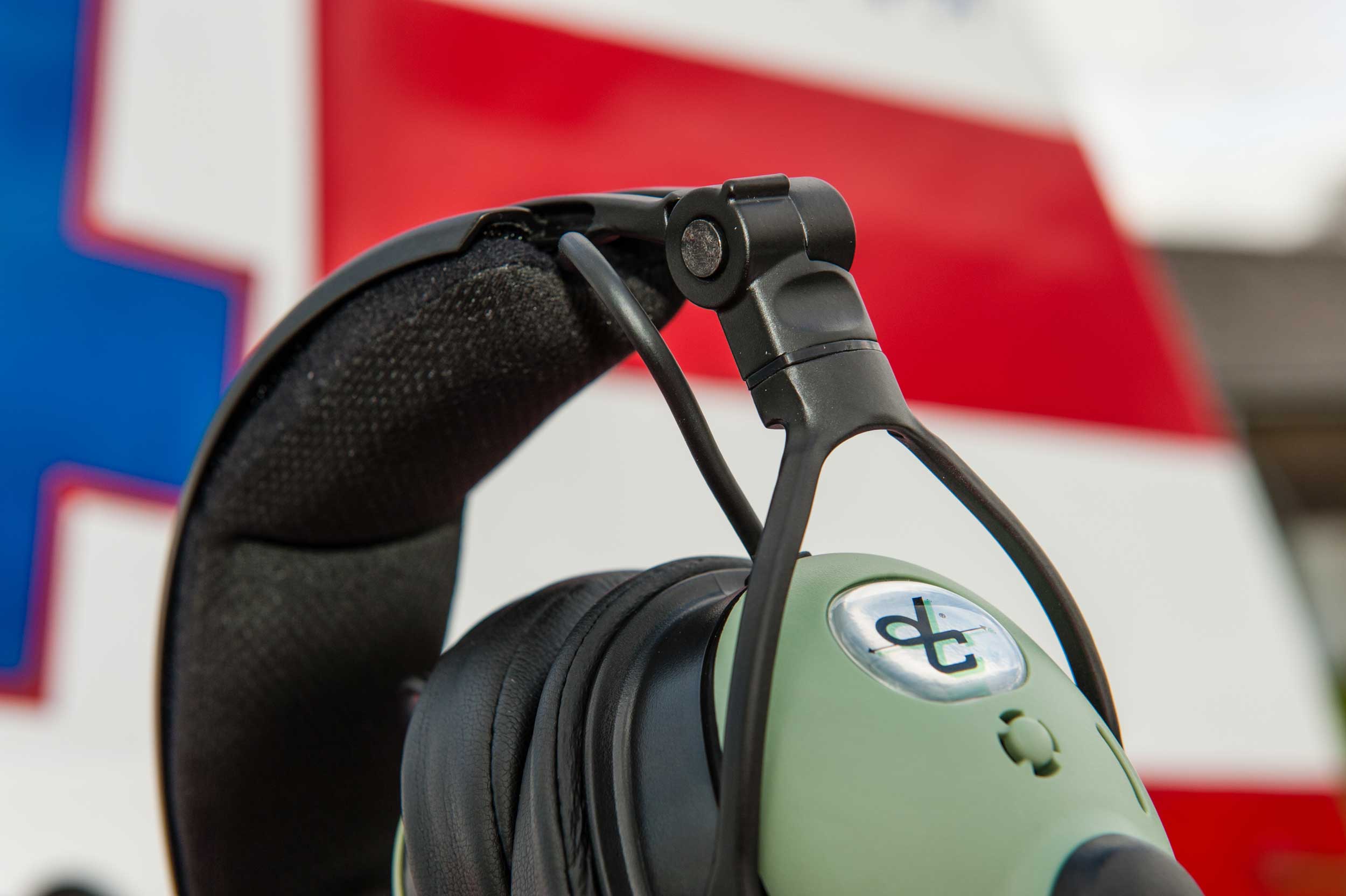 Noise-cancelling
The One-X uses the same hybrid electronic noise-cancelling that's used on the Pro-X, sampling noise from two microphones, one inside, and one outside the earcup. The system worked well in both singles and twins, proving very effective against that in-cockpit drone; reduction is quoted as 30dB @ 150Hz. The mic, on a boom that can sit left or right, never clipped transmissions and overall audio quality was good.
There's seamless Bluetooth connectivity, and music audio won't disappoint. While you're listening, you won't miss a radio call, thanks to music muting. Annoyingly, the same doesn't happen if you're making a phone call.
For a few years now, David Clark drifted out of being a choice to consider when looking for a premium ANR headset when it came to General Aviation. With the One-X they're jostling right back towards the front of the most popular Bluetooth-equipped, ANR pack of contenders – Bose with its A20 and Lightspeed's Zulu 2.
The One-X is around £80 cheaper than the Bose, but the A20 still has a good edge on the One-X when it comes to total ANR performance. The Zulu 2 is around £80 cheaper and while it doesn't offer the same solid build quality of the One-X, it does have comparable quality ANR performance.
Now I've flown ten hours in them, I think for the money, the One-X is a really solid return to form for David Clark. If you're looking for a high-level ANR performer, with some of the best comfort you'll be able to find, allied to DC's legendary build quality, then the One-X won't disappoint.