Cranfield Airport's new Digital Air Traffic Control Centre has been officially opened by the Aviation Minister, Liz Sugg. The airport is the first in the UK to have an operational digital air traffic control centre.
Over the next few months, the airport will continue its work with the CAA to complete the transition from a traditional air traffic control tower to the new digital centre.
The digital tower replicates what can be seen through the windows of a traditional air traffic control tower, giving controllers a 360-degree view of the airport and the ability to zoom-in on aircraft, improving visibility.
It enables smarter approaches to air traffic control by digitising and integrating airport functions and improves a controller's situational awareness, enabling quick and informed decisions.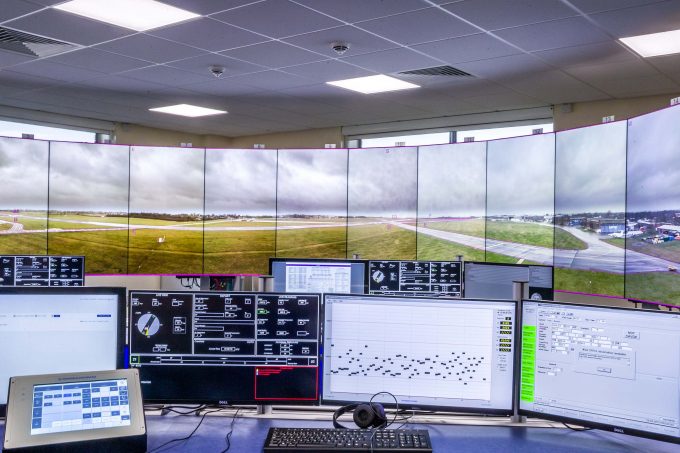 Aviation Minister Liz Sugg, said, "Cranfield's new control centre is a fantastic example of harnessing technology to improve the efficiency of flights.
"The upcoming Aviation Strategy consultation will set out how the Government proposes to encourage the use of innovative technology to achieve sustainable aviation growth and enhance passengers' experience."
As well as serving Cranfield Airport, which is owned by Cranfield University, the Digital Air Traffic Control Centre is an integral part of the £67 million Digital Aviation Research and Technology Centre (DARTeC).
Scheduled to open in 2020, DARTeC will address research challenges facing the aviation industry such as:
The integration of drones into civilian airspace
 Increasing the efficiency of airports through technological advances
Creating safe, secure shared airspace through secure data communication infrastructures, and
 Increasing the reliability and availability of aircraft through self-sensing, self-aware technologies.