+VIDEO More power for takeoff in hot and high conditions, fast broadband cockpit internet and striking new colour schemes are key features of the latest Cirrus SF50 Vision Jet G2+ revealed today.
The G2+ is the latest example of Cirrus Aircraft's continual development of its aircraft. The new features join other leading high-tech equipment including Autothrottle, Safe Return Emergency Autoland and the Perspective Touch by Garmin flight deck.
"The G2+ Vision Jet is the next step in continuing to transform personal aviation," said Zean Nielsen, CEO at Cirrus Aircraft.
"The enhancements to both the take-off performance capabilities in hot and high conditions and the InFlight WiFi connected passenger experience ensure that the Vision Jet continues to exceed the evolving needs of our owners, both present and future."
The Williams FJ33-5A engine of the Vision Jet has been finely tuned for the G2+ with a newly optimised thrust profile that provides up to 20% increased performance during take-off, while retaining the max ceiling of FL310 launched with the G2 Vision Jet in 2019.
The cockpit broadband is thanks to Gogo InFlight WiFi using Gogo's AVANCE L3 system. The InFlight WiFi keeps pilot and passengers connected, enhancing productivity and enabling real-time communication with teams and customers on the ground. There are also USB-C ports to keep devices charged.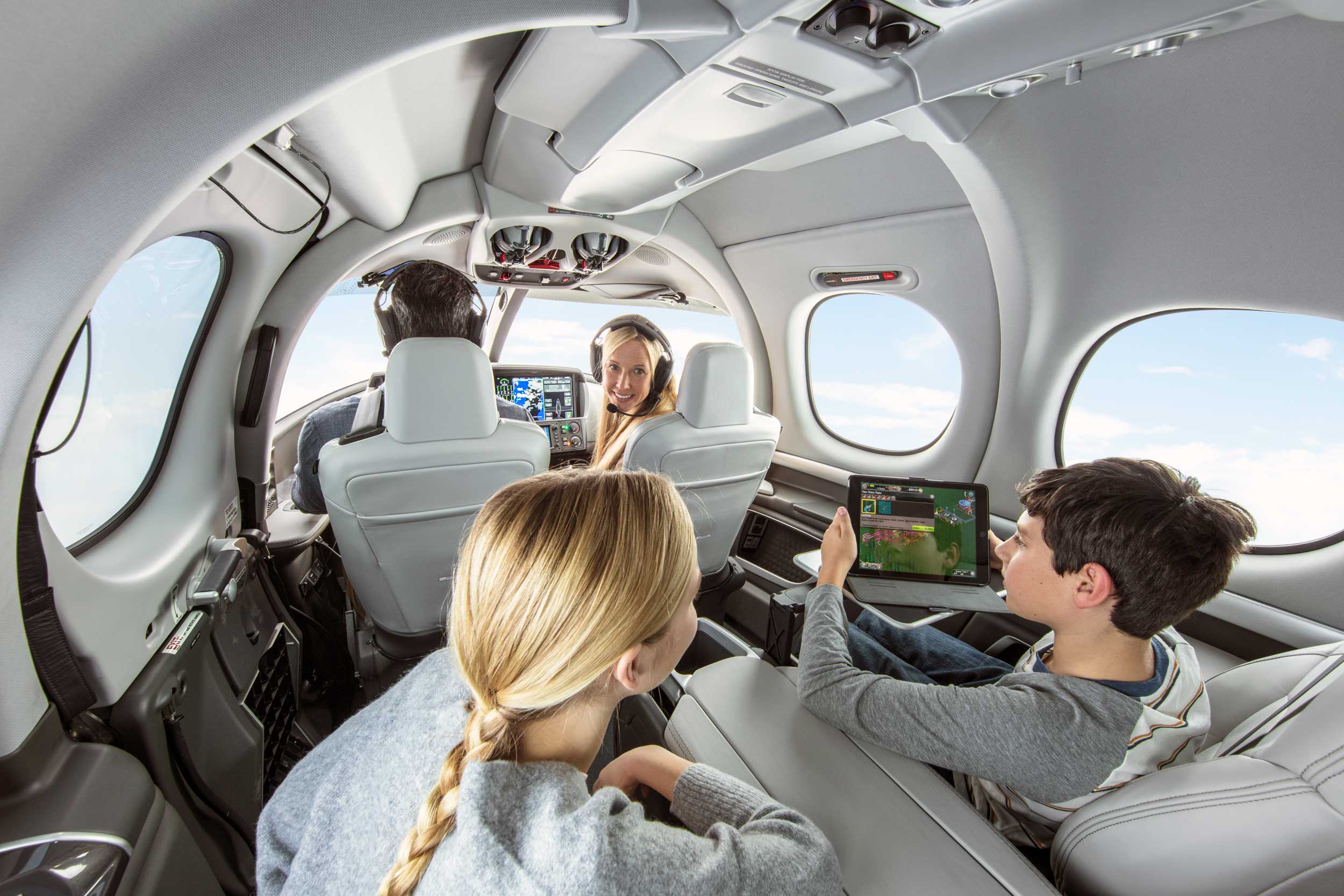 The initial Gogo InFlight WiFi subscription can be included in the JetStream ownership programme. JetStream goes beyond a standard warranty to provide the added benefits of normal wear replacement, recurrent training, direct support, subscription services and more for a worry-free ownership experience.
The new colour schemes include Titan Grey, Volt and Bimini Blue, matched to updated design lines to show off the fuselage curve.
The worldwide fleet of Vision Jets currently stands at more than 265 aircraft with over 500 Type Ratings issued for the aircraft. Deliveries for the G2+ Vision Jet are planned to begin in August 2021.