+VIDEO So you've opened the biggest hotel in Amsterdam with 600 beds and you're looking for a big feature to fit in the big garden to make a big splash… it's obvious, install a Boeing 747 airliner. And that's what the Corendon Village Hotel has done.
Getting a 747 from the nearest airport, in this case Schipol, to the hotel was the next big ask. It's only 12.5 kilometres but there are fields, a major highway and 17 ditches to cross.
The five-day journey took place last week with the former KLM aircraft 'City of Bangkok' Jumbo being carried on a specialist trailer. Over Saturday night and Sunday morning, the transporter crossed the Schipholweg A9 highway with a section of lampposts and central reservation barrier being temporarily removed.
After the slow, careful journey, the Jumbo was reversed into the hotel garden, requiring 57 movements.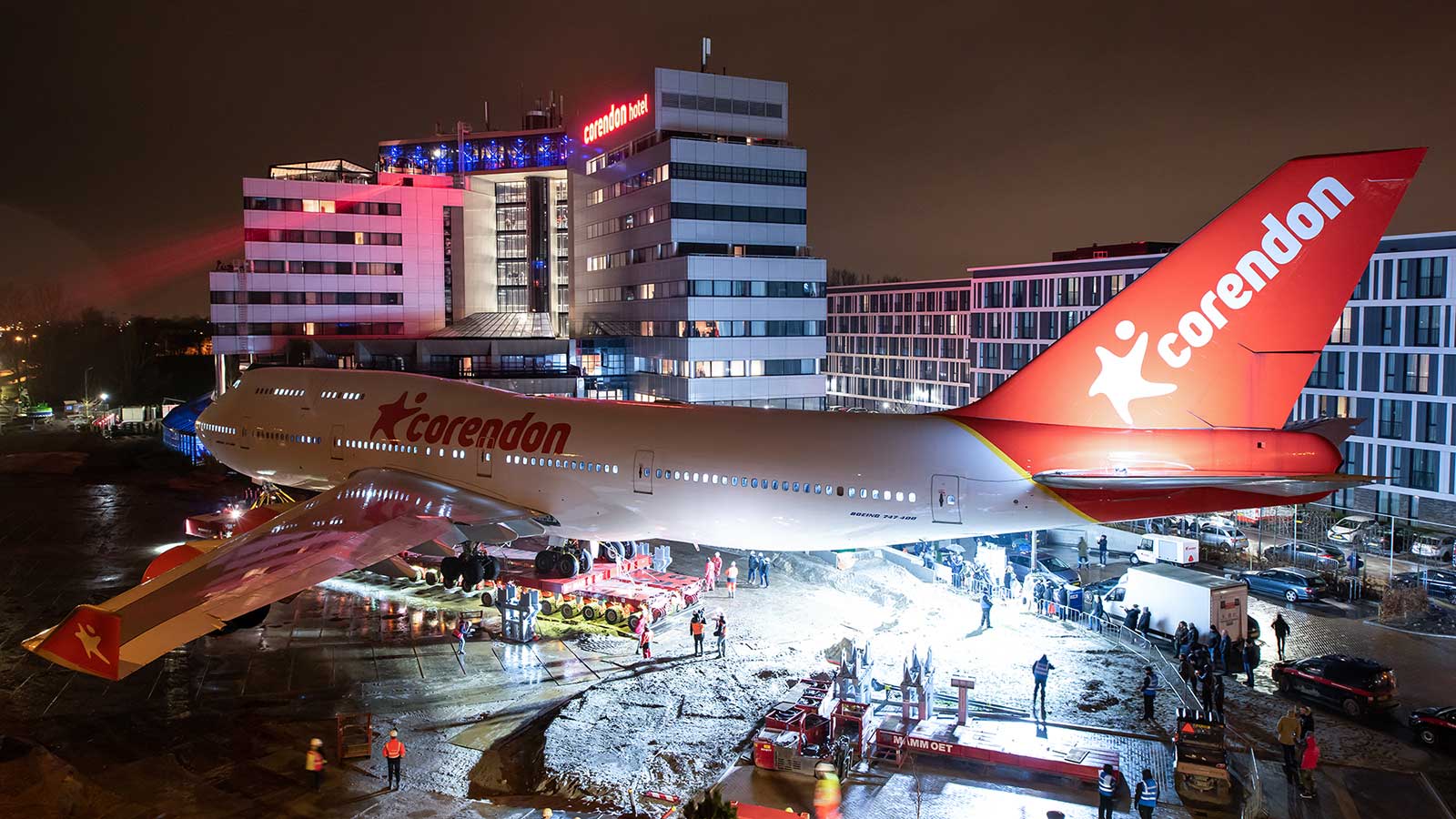 The Boeing will be converted into a 5D experience later this year. Visitors will be able to walk on, over or under the plane and visit places that are normally not accessible to the public.
They can visit the cargo area where the luggage is loaded, learn about the fuelling of the plane, take a look in the kitchen of the business class and the cockpit on the upper deck. They can even do a wing walk over the thirty-meter-long wings.
The "5D experience" is where "they can experience flying in all its facets". The garden where the Boeing is placed is partly an ecozone, open to hotel guests, and can be used as a festival site.