A new museum has opened at Biggin Hill, telling the story of the airfield through WWII reflecting the experiences of people who served and lived there, particularly during the Battle of Britain.
The original Grade II-listed St George's RAF Chapel of Remembrance has been restored and combined with a new heritage centre to create the Biggin Hill Memorial Museum.
Many of the exhibits have been donated by the public and include a 50kg inactive bomb, the Biggin Hill 'Scramble' and 'Victory' bells, a Luftwaffe tea set and the table from a local pub with the names of  fighter pilots carved into the wood.
There's also a Spitfire escape crowbar, an ME109 cockpit clock, Browning machine gun, pilots' maps, compasses, uniforms, flying jackets, cigarette cases, swagger sticks, ID cards, wallets, binoculars, letters, photographs and oil paintings by WAAF artist Elva Blacker.
An audio guide by historian Dan Snow features the voices of Battle of Britain pilots including Geoffrey Wellum and Tom Neil.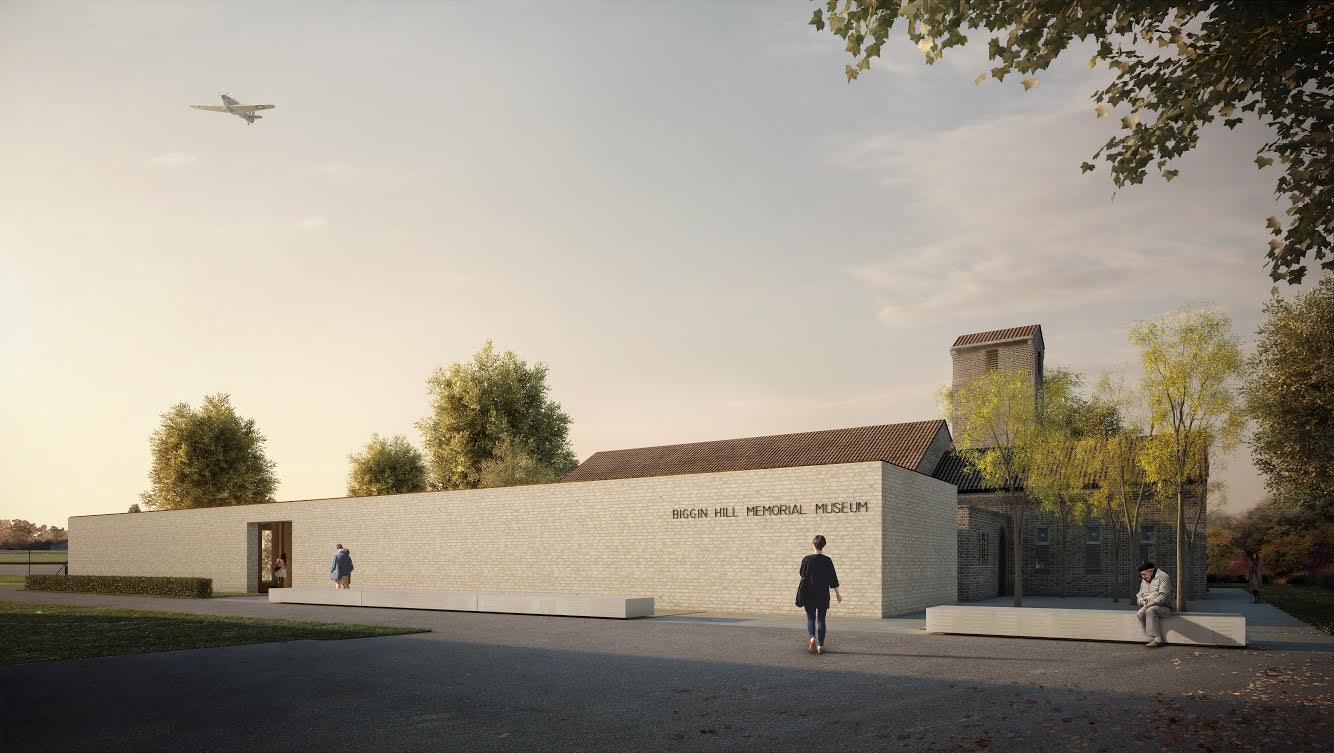 The museum's patron is Randolph Churchill, great grandson of Winston Churchill. He said, "The name Biggin Hill, like the name Winston Churchill, has become synonymous with Britain's defiance of Hitler and Nazism. This is highly appropriate as the history of the man and the airfield were always closely entwined.
"My great grandfather helped establish the Royal Air Force in the aftermath of that first global conflict, and watched as Biggin Hill developed from his nearby home in Chartwell. This was an airfield he knew, and which helped inspire his oratory about the role of 'the Few'."