BendixKing, part of Honeywell, has received Supplemental Type Certificates for three new flightdeck products – its AeroVue Touch primary flight display, AeroFlight autopilot adapter and AeroCruze 230 autopilot. All three products can now be retro-fitted in certified General Aviation aircraft.
The BendixKing AeroVue Touch PFD, which made its Oshkosh debut last year, is now available for 353 aircraft types on the Approved Model List Supplemental Type Certificate. It features Honeywell's SmartView synthetic vision system, terrain awareness, a moving map, a vertical situation display, aeronautical charts, and traffic and weather information.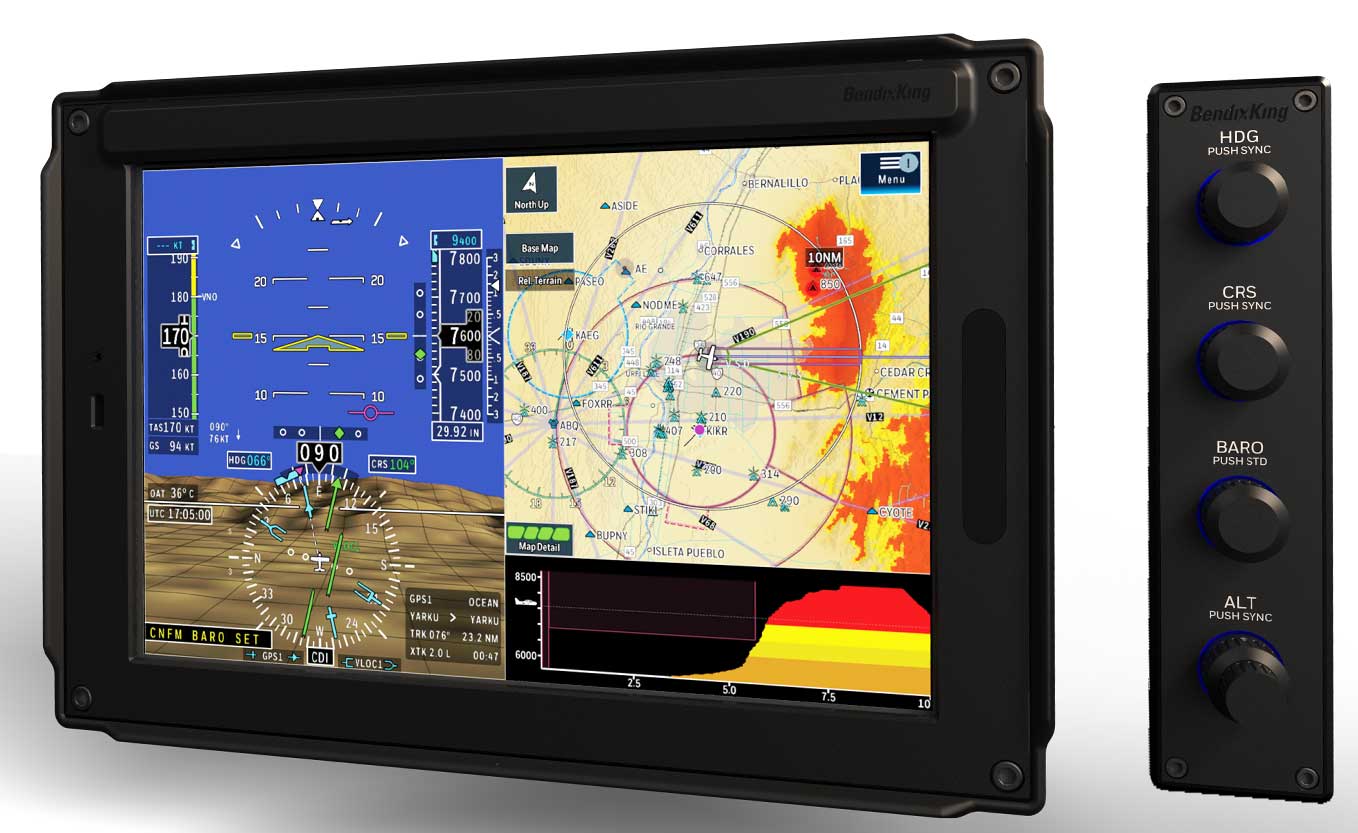 The PFD has a near-4K high-resolution, 10.1-inch touchscreen display. BendixKing says every safety-critical function is accessible within two pilot touches on the display and all functions within four touches or less, making the system intuitive and easy to learn.
BendixKing previously obtained a Technical Standing Order for its AeroFlight KI 300 attitude indicator. This standalone replacement for the KI 256/255 flight director indicator or KG 258 attitude indicator can be used as a backup or primary system.
BendixKing has now obtained a Supplemental Type Certificate for the AeroFlight KA 310 autopilot adapter. With the addition of the KA 310, the KI 300 can now be used as a sole-source, three-axis attitude reference and flight director for BendixKing KAP 100, 150, 200 and KFC 150, 200, 225 autopilots.

The BendixKing AeroCruze 230 autopilot is also now available for certified aircraft and is said to be a slide-in replacement for the KFC 150.
BendixKing has also launched a new cockpit retrofit, modification and upgrade programme for over 6,000 Cessna single-engine piston aircraft, replacing original avionics with advanced upgrades to help Cessna operators modernise their aircraft (top photo).