Textron Aviation has unveiled a new flagship for its King Air turboprop series, the Beechcraft King Air 360 and the extended range version, 360ER.
The 360 has updates to the cockpit, a redesigned cabin and improvements for passenger comfort. First deliveries expected later this year.
"The Beechcraft King Air 360 builds on decades of renowned versatility and reliability in the King Air family, and this upgrade further elevates it with the aircraft's superior features and engineering advancements designed to create an enhanced flying experience for passengers and crew alike," said Ron Draper, president and CEO, Textron Aviation.
An important upgrade is an Innovative Solutions & Support (IS&S) ThrustSense Autothrottle. The autothrottle automatically manages engine power from take-off through climb, cruise, descent, go-around and landing phases of flight to reduce pilot workload.
There's also a  new digital pressurisation controller, which automatically schedules cabin pressurisation during both climb and descent.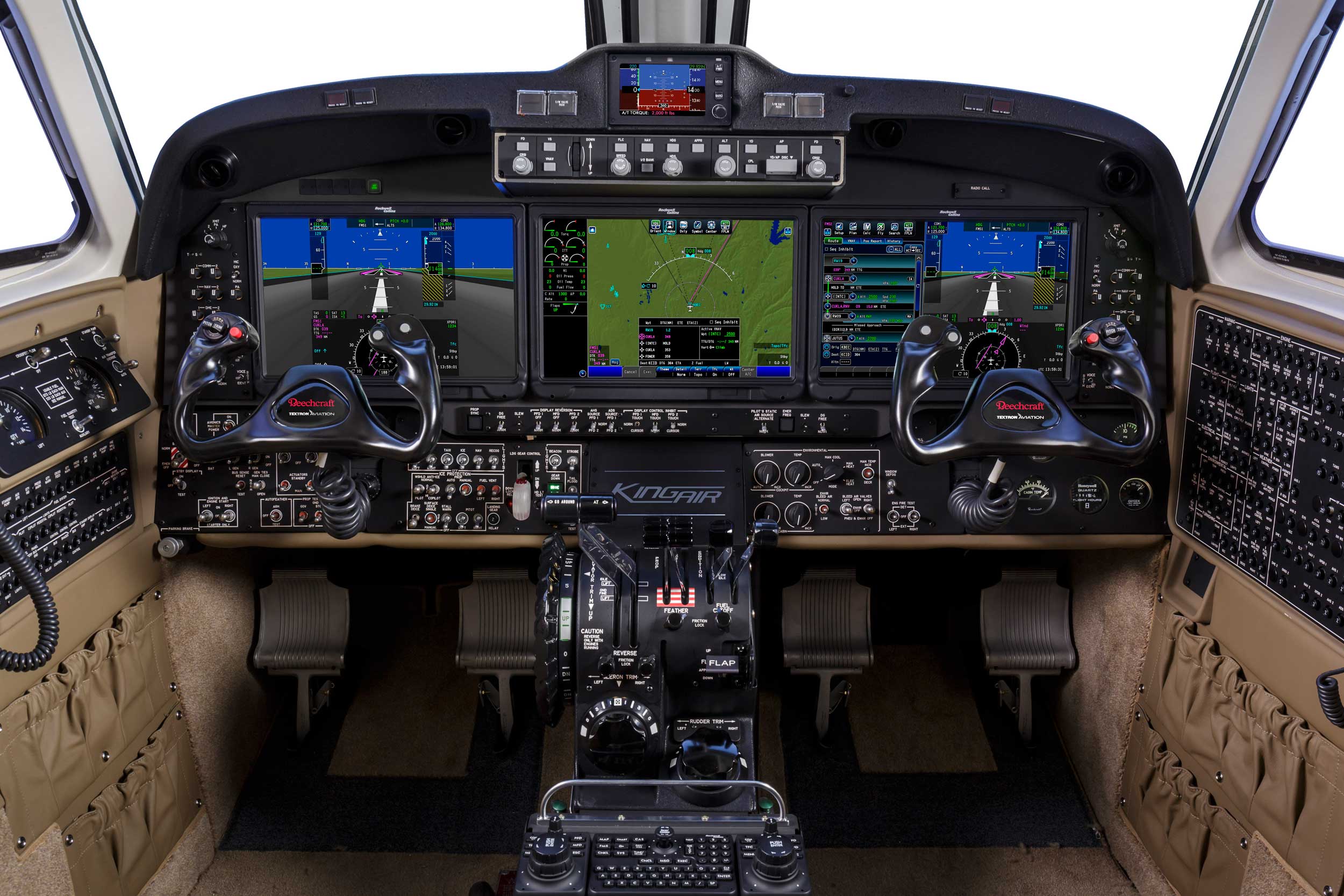 The King Air 360 seats up to nine and has a cabin altitude of 5,960ft at a typical cruising altitude of 27,000ft, more than 10 percent lower when compared to the King Air 350i. The cabin has also been upgraded with new cabinetry and finishes.
"We created an environment that provides passengers with a greater sense of openness inside the King Air," said Christi Tannahill, senior vice president, Customer Experience.
"The cabin experience is such a critical element when choosing an aircraft, and it was important for us to surpass customer expectations. Their journey will not only be comfortable, but also a relaxing, enjoyable experience. The Beechcraft King Air 360 offers many of the amenities that our customers desire."
Nearly 7,600 Beechcraft King Air turboprops have been delivered, making it the best-selling business turboprop family in the world.