The latest, fully-equipped navcomms system from American avionics company Avidyne has received US approval.
Avidyne's IFD550 FMS/GPS/NAV/COM with Attitude Reference System (ARS) has received Federal Aviation Administration (FAA) Technical Standard Order (TSO) approval and an Approved Model List- Supplemental Type Certificate (AML-STC).
This certification also includes FAA approval of Release 10.2 (R10.2) software which provides a host of new features including Synthetic Vision and two-way wireless connectivity with Avidyne's new IFD100 iPad App. Avidyne has also received approval for the new, IFD545, IFD510 and IFD410 FMS/GPS systems.
"Release 10.2 was a significant undertaking that adds Synthetic Vision and expands our line of IFD Series of FMS/GPS products, bringing them to a whole new level of capability," said Avidyne president, Dan Schwinn.
"Our new flagship IFD550 includes an integrated ARS which delivers unique Synthetic Vision and WAAS approach capabilities to a large number of aircraft that simply would have had no other options before now."
Avidyne's new IFD550 is a full-featured FMS/GPS/NAV/COM with all the same functionality of Avidyne's current IFD540, but with the addition of an integrated Attitude Reference Sensor (ARS). The ARS detects Pitch and Roll motion and enables the display of dynamic Synthetic Vision (SVS) showing nearby terrain, obstacles, traffic and terrain.
The IFD550 also gives pilots the ability to toggle SVS off and view a traditional blue-over-brown attitude display, as well as overlay of Horizontal and Vertical Deviation Indicators, a Total Velocity Vector (TVV)/Flight Path Marker, and adjustable field of regard. List price of the IFD550 starts at $21,999.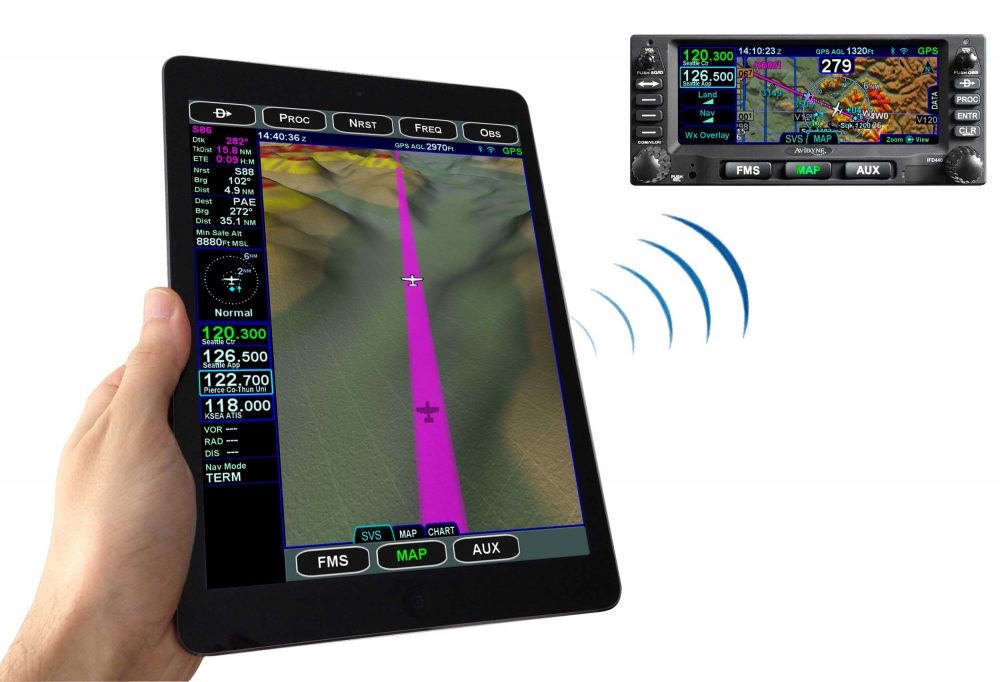 Software update
Avidyne's new Release 10.2 software is available for field-loadable upgrade for existing IFD540 and IFD440 systems, giving these customers the ability to display Synthetic Vision views of the host aircraft, along with overlay of flightplan, color-contoured terrain, obstacles, full color 3D traffic and terrain warnings. Features include:
Exocentric (in-trail) Synthetic Vision, providing 3D depiction of flight path, nearby terrain, traffic, and obstacles
Full Two-way Wireless connection to Avidyne IFD100 iPad App
Wireless Flightplan transfer into the IFD
'Orbit-around-a-point' circular holds
Software enablement for RDR2000 Radar display on IFD 5-Series
Ability to have User Waypoint as Origin
Full mapping of all keys on MK10 Bluetooth Keyboard
Non-TSO TAWS functionality
Support for European VFR (Bottlang) Charts
Support for TIS/GTX330ES/GTX335/GTX345 protocols
Enables 16 Watt Power Output option on IFD440
Improvements to Australian Published Holds
Hardware option for RS-170 Video input and display on IFD 5-Series
Wireless connectivity with growing list of third-party apps.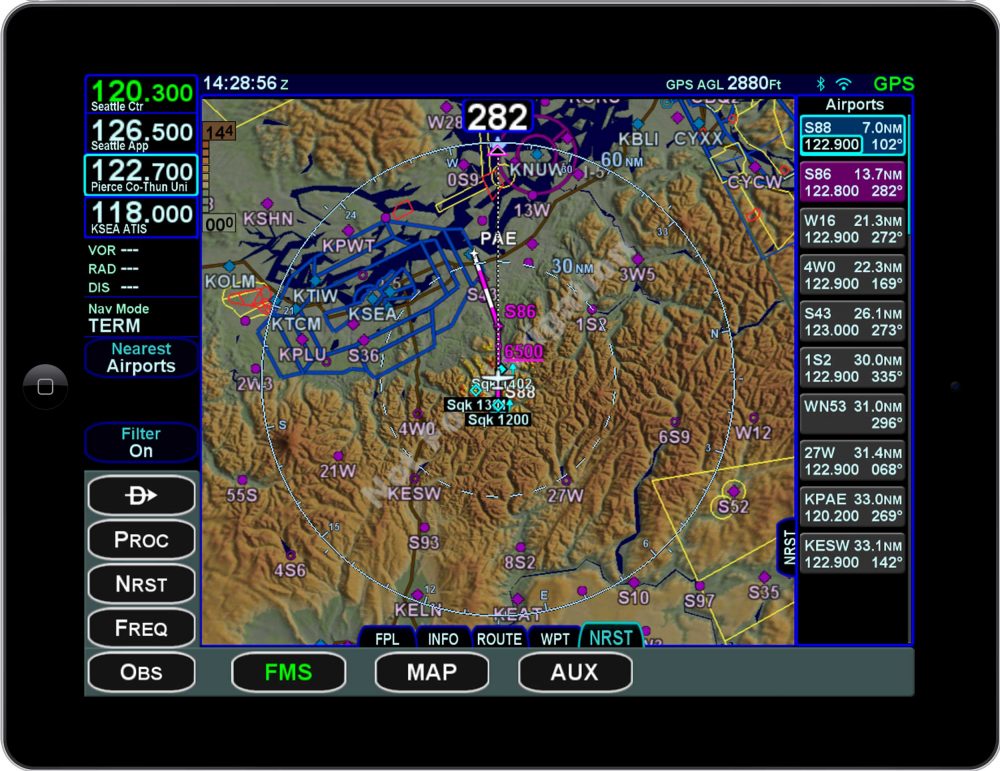 iPad app
Avidyne's IFD100 iPad app gives pilots a fully redundant, large-format map that wirelessly connects to their IFD 4-Series or 5-Series GPS FMS system. It's like having an additional large-screen instance of the IFD in the cockpit that pilots can configure and operate just like a panel-mounted IFD. On board ADS-B weather and traffic can be sent wirelessly to the iPad for display on the large-screen moving map. The IFD100 App is offered as a free download from the iTunes App Store for all IFD customers.