An Australian flight school and distributor for Pipistrel Aircraft, Eyre to There Aviation, is claiming a world endurance record for electric aircraft.
Flying a Pipistrel Alpha Electro, Eyre to There Aviation managing director Barrie Rogers and his team arrived in Port Augusta last Friday (25 June) after breaking the previous record of 750km on the leg between Shoalwater Point Station and Whyalla. They  continued to Adelaide achieving 1350km by the end of the journey.
Along the way, the team has also broken other world records for electric aircraft including:
Longest over-water flight (30.8km)
Furthest distance in a 24-hour period (330km)
Fastest speed between waypoints (177km/h ground speed).
"It's been a mammoth effort by everyone involved to achieve this incredible feat," said Barrie Rogers.
"The weather hasn't exactly been on our side ­– we had ice on the wings one morning and were grounded in Port Lincoln due to an intense low pressure system.
"On the plus side, the aircraft and the recharging systems have held up incredibly well. It has gone a long way to proving the endurance and reliability of the Pipistrel Alpha Electro.
"Because we can only fly about 125km before having to recharge, we've been landing in some pretty remote locations, including dirt airstrips at Corunna and Nonning sheep stations on the Eyre Peninsula."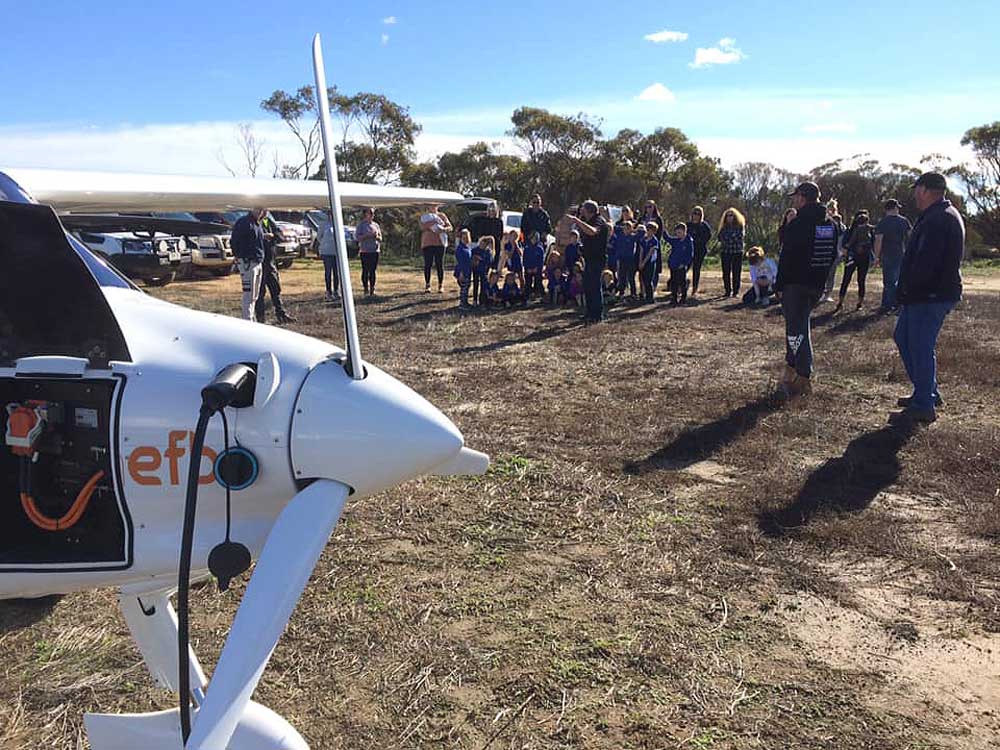 The flight team and support crew included three pilots, five on-the-ground support crew, a second support (petrol-powered) aircraft, and two vehicles carrying recharging equipment for the aircraft.
Rogers added,  "This record attempt will further demonstrate the overall viability of this aircraft, with a view to one day setting up an assembly line in Adelaide producing up to 40 aircraft per year."