Most of the new breed of electric vertical take-off and landing (eVTOL) aircraft are aimed at the commercial or military markets but here's the ASKA flying car which is a 'private commuter vehicle' for personal ownership.
Yes, it is priced at a staggering $789,000 for the limited edition launch vehicle but you get four seats, electric power, vertical takeoff and landing (VTOL), as well as short takeoff and landing (STOL), and it's said to fly like an aircraft.
Also included in the price are pilot licence training, customised interior/exterior design, and a personalised licence plate. Oh, and you'll have to wait until 2026 for certification.
Launch models will have battery power for a flight range up to 250 miles but the ASKA will also be equipped to switch to hydrogen once available.
It's said to be the size of a large SUV in drive mode. To switch to flight mode, the wing and four arms open displaying six rotors which are angled vertically for take off and landing. For forward flight the main wing turns through 90 degrees for thrust.
Each rotor has an independent battery power source plus a range extender power to ensure continued flight and a safe landing in the event of an emergency.
The company behind ASKA, NFT, said at a launch event in California's Silicon Valley that full scale flight demonstrations will take place in 2022, and the company is part of NASA's Advanced Air Mobility National Campaign, along with Boeing, Bell, and others.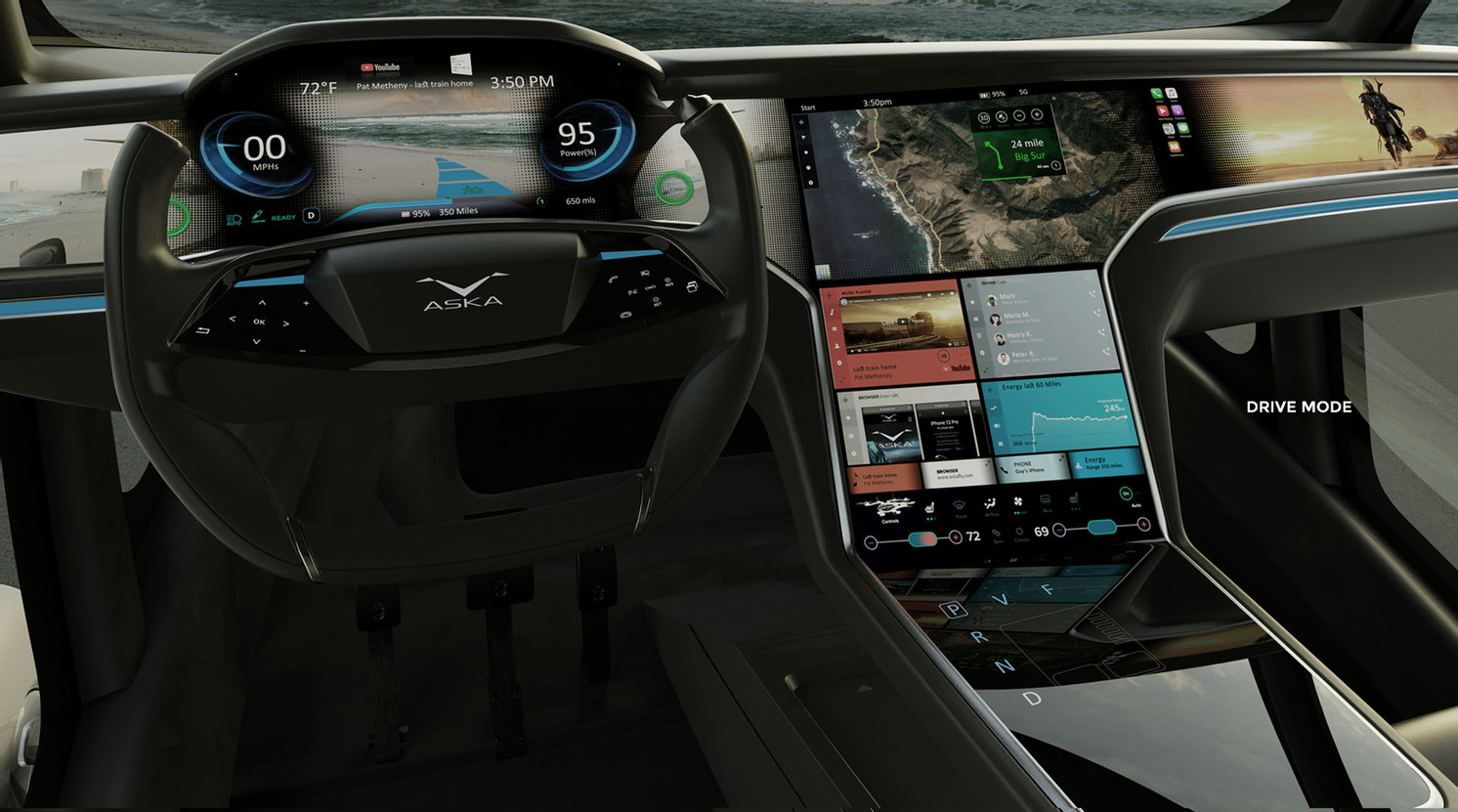 Guy Kaplinsky, co-founder & CEO of NFT, said, "We have focused significantly on ASKA's safety elements, which include dual energy sources, large wings, large propellers, 6 pack of batteries to ensure ASKA is as safe in the air as it is on the ground.
"We anticipate that flying cars that are accessible to the general public will be as instrumental in re-defining how and where we live, as the original automobile was to the foundation of our country's highway and road systems."