The south-west of England is the latest location for demonstration flights by Ampaire's hybrid electric Cessna 337 – after setting an unofficial 418 miles distance record from Scotland to Exeter.
The aircraft will fly between Exeter Airport and Newquay Airport, taking a direct route over Dartmoor in one direction and a more leisurely coastal route in the other.
Ampaire's electric 'EEL' technology aircraft is a modified six-seat Cessna 337 Skymaster, with a battery-powered electric motor at the front and conventional combustion engine at the rear, enabling a reduction in emissions and operating costs by as much as 30%.
The aircraft will fly between these two regional airports, 85 miles apart, on a combination of battery and piston power, collecting valuable data to monitor fuel savings, efficiency and noise.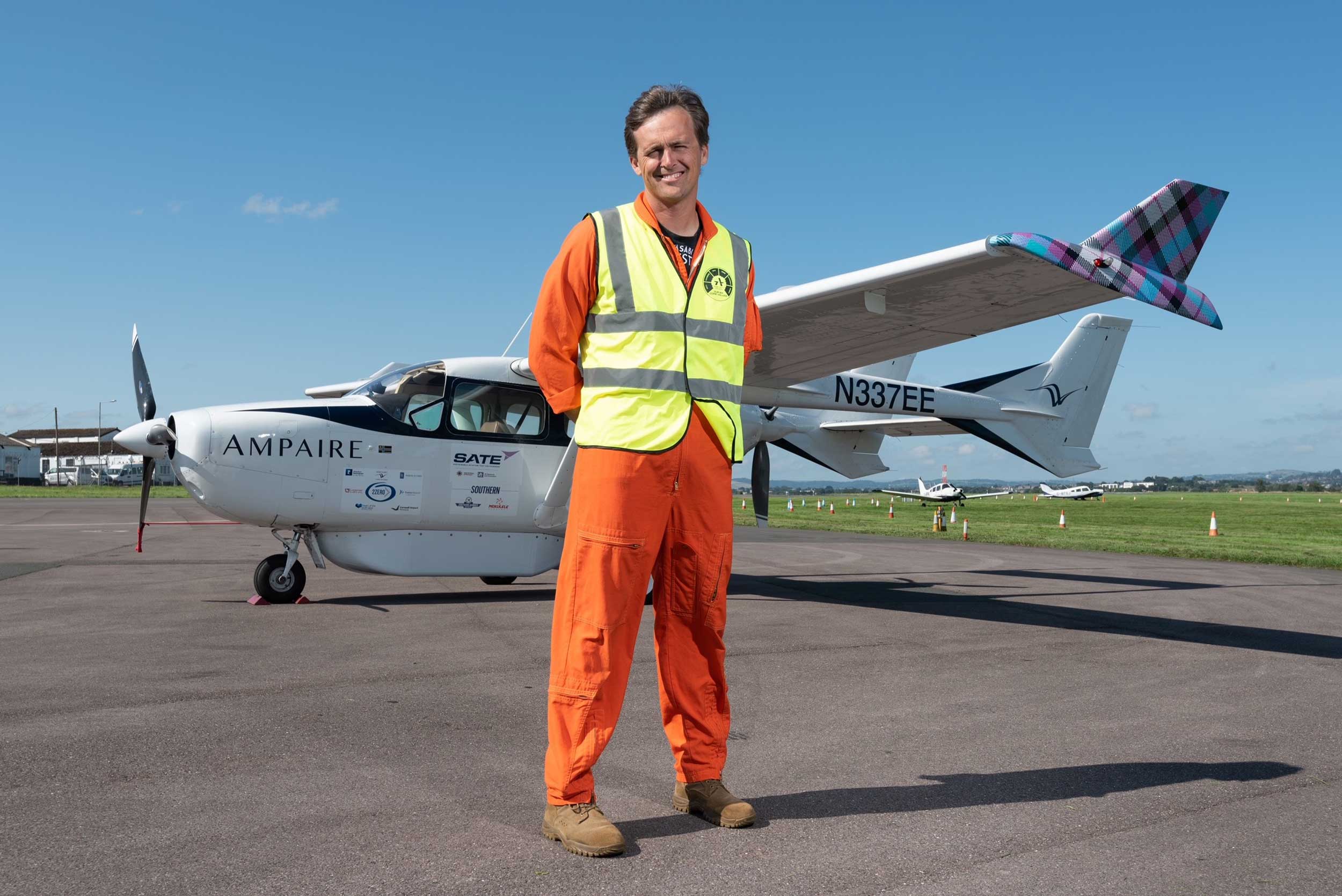 Ampaire is currently developing hybrid electric power train upgrades for 9- to 19-seat regional aircraft, including the Cessna Grand Caravan and Twin Otter.
The company believes that turning existing turboprop aircraft into hybrids is the first step to fully electric aircraft, which will become feasible as battery technology advances.
"Low-emission aircraft are vitally needed on short haul regional routes to meet the UK's net-zero objective for aviation," said Dr. Susan Ying, Ampaire's senior VP for global operations.
"We are developing commercial aircraft now that will begin this revolution in sustainable aviation with service entry planned for 2024."
Demo pilot Elliot Seguin said, "The EEL flies very much like a conventional aircraft, with some new instrumentation for power management. We have flown it nonstop from Los Angeles to San Francisco and now the length of the UK without any difficulty. It is the forerunner of a new generation of efficient aircraft that will be easy to fly for pilots and cost effective for airlines."
Scotland to South West England! A hybrid-electric record.

Ampaire set an unofficial record for hybrid-electric aircraft today flying 418 nautical miles from Perth, Scotland to Exeter in the far South West of England. pic.twitter.com/itCPunEjNr

— Ampaire (@AmpaireInc) August 23, 2021