A row has erupted between the Civil Aviation Authority (CAA) and two aviation associations about whether airshow organisers are refusing to comply with new restrictions introduced following last summer's Shoreham Airshow accident.
The Honourable Company of Air Pilots (HCAP) and British Air Display Association (BADA) have issued a statement criticising Andrew Haines, CEO of the CAA. This follows Mr Haines' own statement issued last week about airshows not going ahead unless they comply with new restrictions.
The statement by HCAP and BADA says, "The assertion by the CAA's Chief Executive Officer, Andrew Haines, that there has been resistance in the air display community to the changes being proposed is factually incorrect. Nothing could be further from the truth. The entire airshow community has been focussed on drilling into the core safety issues that stem from the Shoreham tragedy to assess what changes can sensibly be made to prevent a recurrence.
"There has been great anxiety about the massive increase in charges, made without realistic consultation or with any meaningful impact assessment. To suggest, however, that the airshow community has declined to co-operate with reforms such as rigorous checks on pilots, new training for organisers etc is completely false."
The statement goes on to accuse the CAA of ignoring the airshow community during the review of air displays.
"It should be obvious that the expertise for the disciplines of all aspects of displays largely resides with the air display community itself; the CAA is populated in the main by officials, many of whom having little or no understanding of aviation, let alone the complexities of aerobatic flying display routines.
"By way of example, last month's regular pre-season BADA symposium, an event attended by over 350 military and civilian air show organisers and pilots, was addressed by a CAA representative with little or no understanding of aviation matters who had most recently served as a civil servant with the NHS. Only at the eleventh hour did the CAA accept a single respected member on to the review panel," continues the statement.
"Mr Haines has chosen to deflect criticism of him and the CAA by falsely accusing the display community of obdurate behaviour, which the public should be aware is completely untrue. The CAA has yet to issue the full details of the regulation changes even at this late hour, so display organisers have no regulations with which they can refuse to comply.
"The intemperate and irresponsible approach by the CAA suggests that these rushed measures are not driven so much by a desire to enhance air show safety as to pre-empt any criticism of the CAA which might arise from forthcoming enquiries. Accordingly, we call upon Mr Haines to retract his criticism."
CAA statement
The CAA's statement, issued on 3 March, says, "a number of 2016 air shows will not go ahead unless they adopt the new safety measures being introduced by the regulator.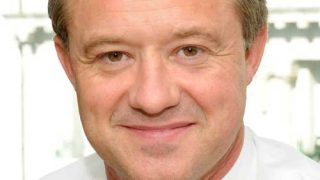 "Opposition to these changes has been voiced within the industry, with some in the air show community suggesting that the changes go too far or are not necessary. The CAA firmly believes that these changes are essential to ensure air shows are even safer for the millions of people who attend them each year. Unless the new requirements are met, the regulator will be unable to permit the shows to take place."
In the CAA statement, Mr Haines says, "We understand that people care passionately about air shows and we want all events to be a success, but we are also very clear that we will not compromise on safety. Enhancing the safety of air shows is essential and events that do not comply with the safety measures we are introducing simply won't be able to go ahead."