The British Precision Pilots Association (BPPA) is planning to introduce Air Navigation Racing to the UK during 2017.
The BPPA will also be sending British teams to the inaugural FAI Air Navigation Racing Championships to be held in Castellon, Spain from 11 to 17 September. Team places are available and any pilot interested in competing should contact the BPPA.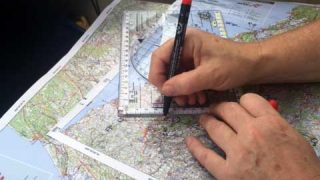 The BPPA, on behalf of the Royal Aero Club of Great Britain, is responsible for the promotion and day-to-day running of Rally and Precision Flying competitions within the UK and the selection of pilots and crew to represent Great Britain at international competitions.
"The BPPA exists to promote high standards of airmanship especially in VFR navigation and landing skills," said the association spokesperson, Rodney Blois. "The VFR navigation skills developed for the Private Pilots Licence (PPL) course are all too quickly forgotten as reliance is placed on a readily available GPS system."
As well as the new ANR series, Team GB will also be competing in the FAI 23rd World Precision Flying Championships in Spitzerberg, Austria, from 28 July to 3 August. The team: Chris Barnes, Rodney Blois, John Marsh and Paul Smiddy.
2017 BPPA Competition Calendar dates so far include:
TBA, Precision, Cuckoo Tye, Nr Sudbury, Suffolk
1 or 2 July 1, UK Nationals, Grove Farm, Nr Bungay, Suffolk
29 July 29 to 4 August, 23rd FAI World Precision Flying Championships, Spitzerberg, Austria
26-27 August, ANR, Sibson, Cambridgeshire
11-17 September, 1st World ANR Championships, Castellon, Spain
23 September, Precision and ANR, Haverfordwest, Pembrokeshire
30 September to 1 October, TBA.
BPPA contact: Rodney Blois, E: rodneyblois@gmail.com T: 07801 293530.