Game Composites's boss Philipp Steinbach has issued an upbeat report on progress of the British-designed, US-made aerobatic GB1 GameBird aircraft.
Philipp told FLYER that GameBird has:
Received FAA validation for the Garmin G3X installation
Received the first Standard Airworthiness Certificates, Acrobatic category for SN0001 and SN0002
Four GB1 GameBirds completed and flying
Sold GB1 GameBirds to the Chilean Air Force, for the Los Halcones Aerobatic Team
Team is growing towards a production rate of two [aircraft] per month.
In addition, Francois Le Vot, 2014 World Aerobatic Champion and Red Bull Airrace pilot, is moving to Bentonville (GameBird's HQ) to set up GB1 GameBird customer aerobatic training.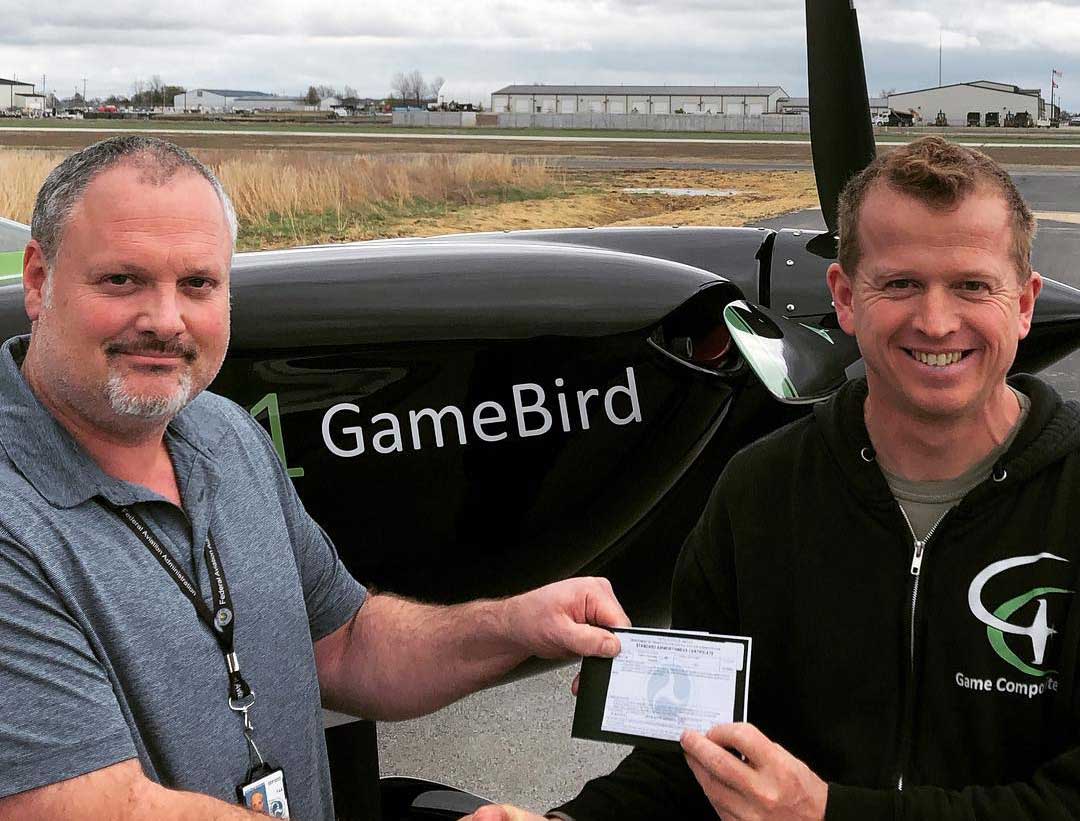 "Bringing a new airplane to market is an all-out effort," said Philipp. "I'm very proud of what our small team has achieved in a comparably short period of time.
"EASA and FAA have been very helpful in providing guidance to make Game Composites a better organisation, and the GB1 GameBird the best and safest airplane in class.
"The issue of the first airworthiness certificate is in a way the end of the beginning, now we can focus on quality in production and further developments of our business and the airplane."