+VIDEO Slovakian flying car designer AeroMobil has applied for a European type certificate for its latest aircraft, the AeroMobil 4.0.
AeroMobil submitted its application to the European Aviation Safety Agency (EASA) just before Christmas.
The move goes hand in hand with achieving compliance with European automotive rules with Vehicle Certification Authority.
The company aims to certify its first vehicle as a non-complex aeroplane with a maximum take-off weight less than 1200kg.
The certification application is based on the CS-23 amendment 5 of the General Aviation Regulation with special conditions relating to the use of automotive products such as airbags, safety bells and support systems.
"We are delighted to be hitting this crucial milestone on schedule as we move towards manufacturing in the upcoming years," said Doug MacAndrew, CTO, AeroMobil.
"Building a flying car is incredibly complex and understandably EASA will be incredibly thorough when they analyse the design of our flying car, because this is a pioneering area of personal transportation.
"We are looking forward to working with EASA on the type certification process and showing how we've been able to incorporate the best aspects of automotive and aerospace technology into one design to deliver a vehicle that is both transformative, but also very much in line with the aerospace safety and regulatory requirements that exist today."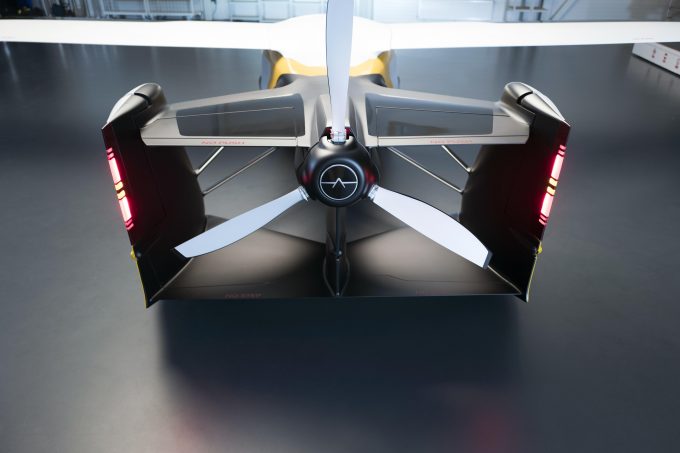 Hugues Le Cardinal, Head of Airworthiness at AeroMobil, added, "When designing AeroMobil 4.0 we gave careful consideration to the regulatory framework and felt it was critically important that our flying car could work within existing regulatory frameworks rather than be entirely disruptive.
"Many of the new electric Vertical-Take-Off-And-Landing (VTOL) models will require a complete or partial re-working of today's regulations and we want to build a flying car that our customers have the freedom to use as soon as possible.
"We welcome the opportunity to use the latest regulations, which changed the certification requirements from prescriptive rules-based approach to one based on safety performance. It means we can use some of the automotive features to demonstrate how safe AeroMobil 4.0 is as an aeroplane for occupant safety and how we have introduced safety innovations in areas such as stall and spin."
AeroMobil says its plan has always been to build a fixed-wing model first, before designing a VTOL version. That's because the company believes the infrastructure and regulatory requirements for VTOL flying cars would not be ready until at least 2030.