Slovakian flying car company AeroMobil has unveiled plans for an all-electric vertical takeoff and landing (VTOL) air taxi to seat four people, called the 5.0 VTOL.
The company has also revealed more details about the 4.0 version which is powered by a conventional 300hp 2.0-litre turbocharged petrol engine and has Short Takeoff and Landing (STOL) abilities.The last AeroMobil prototype, the 3.0, was successfully flown but crashed on its last flight.
"The multi-product strategy means we can provide urban travel with the AeroMobil 5.0 VTOL and intra-city travel with the AeroMobil 4.0 STOL," said Juraj Vaculik, co-founder and CEO of AeroMobil.
"Our strategy solves the limitations of alternative VTOL concepts which are tied to dedicated landing pods rather than also using the existing road infrastructure."
The AeroMobil 5.0 VTOL concept has two electrically driven rotors mounted on the outboard ends of the wings for vertical takeoff and landing. Horizontal thrust is provided by an electric powered rear mounted pusher propeller. It will seat four passengers with each having access to flight or drive data and advanced communications.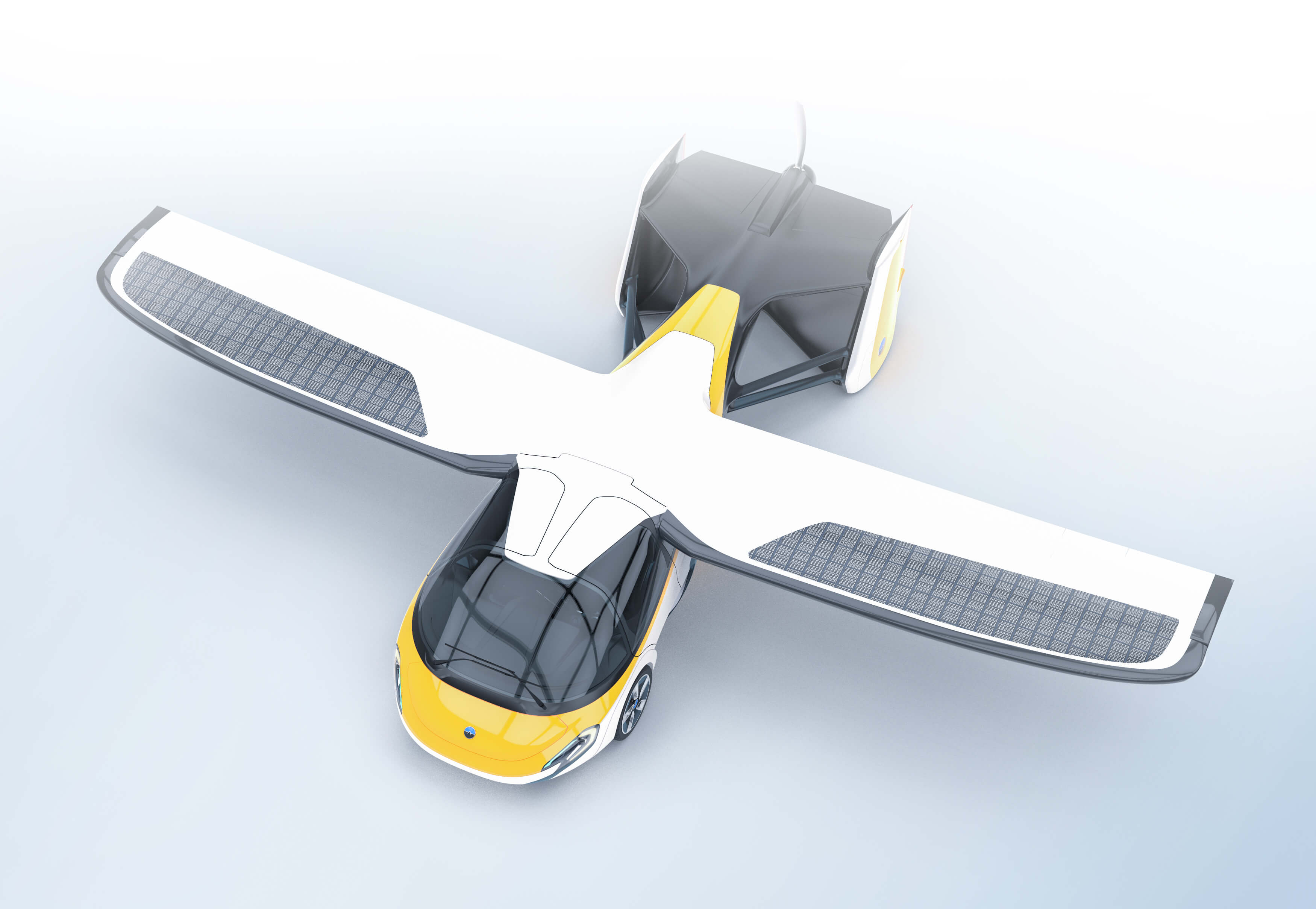 The AeroMobil 4.0 STOL is currently in testing. It's planned to have a range of 700km.
AeroMobil says production of the 5.0 VTOL model will follow the 4.0 STOL roll-out which will be available in a limited series to private owners around the world in 2020. The company expects the AeroMobil 5.0 VTOL concept to be available within the next seven to ten years.
"AeroMobil 4.0 STOL uses several patented technologies, a highly innovative combustion engine and has the benefit of using existing aerospace and automotive technology, combined in a unique way, thus achieving far greater energy efficiency, speed and range than any electric VTOL," said Patrick Hessel, Chairman, AeroMobil.
"It is also designed within existing regulation, hence enabling much sooner go-to-market in 2020 than the electric VTOL category, which in general is being mooted as ready for shipment in 2025."
Key features of the AeroMobil 5.0 VTOL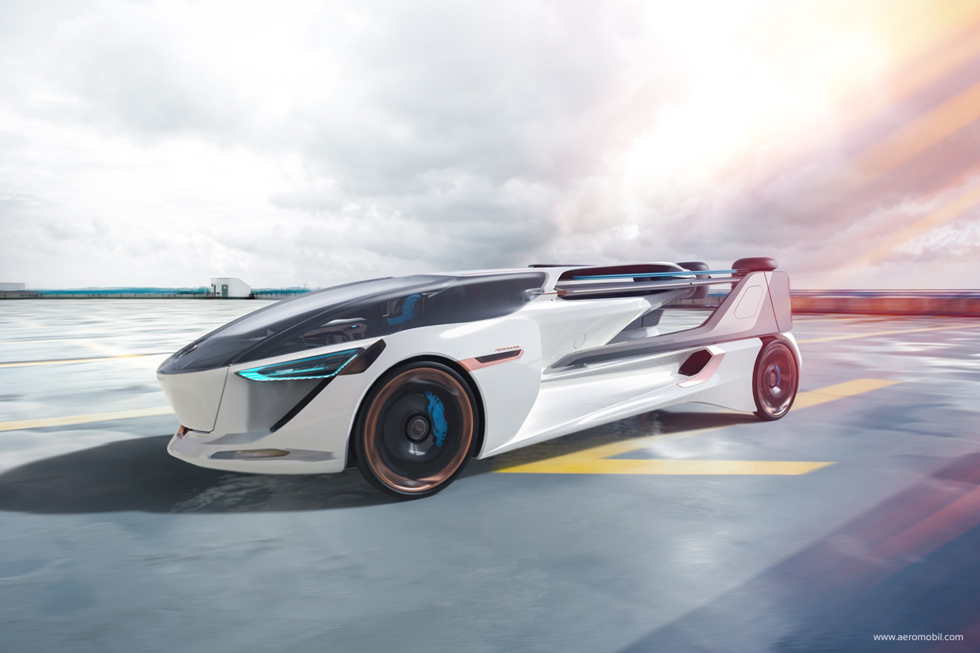 Vertical take-off and lift assistance motors on the tips of the wings for expanded flight performance and quality
Adaptive wings that ensure maximum efficiency in flight, improving safety and maximising electric range
Rear extension and control surface for enhanced flight control, stability and in-flight comfort
Adaptive suspension geometry for smooth landing and take-off improving occupant comfort
Battery package and drivetrain optimisation for fleet use to maximise utilisation in both urban and inter-urban use cases.