Aerobility has released early details about the ex-military Grob 109B aircraft that the charity has acquired and is repurposing for sale, calling it the 'Able'.
Up to 52 of the upgraded and factory-certified G109s are available for sale – and can be ordered now. They are suitable for a range of missions including flight training and touring, including as a motorglider.
Aerobility acquired the aircraft earlier this year from the UK Ministry of Defence, Defence Equipment Sales Authority (DESA). Previously, as the RAF Cadet Vigilant T1, they were used to teach young people to fly.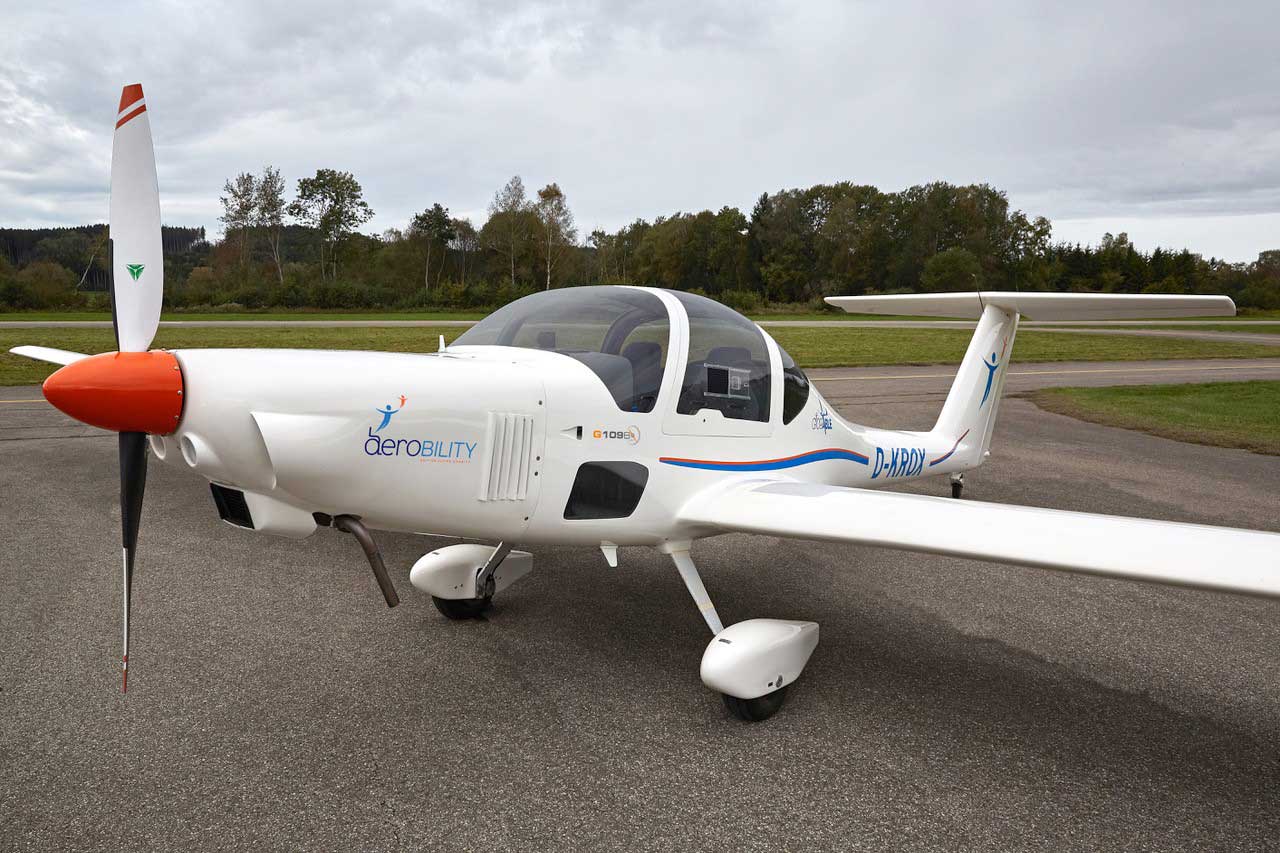 Project Able is a not-for-profit venture. Funds raised through sales of the surplus refurbished aircraft – ie, ones not being operated by Aerobility itself – will support operations providing flight training for disabled people including wounded, injured or sick military personnel.
The upgrades to the aircraft are extensive and include a 100hp FADEC-controlled Rotax 912iS engine that can operate on Mogas or UL Avgas, a fully-feathering constant-speed MTV-21 propeller with composite blades, and Garmin avionics.
The aircraft can be built to individual specification by Grob Aircraft SE in Germany or Southern Sailplanes in the UK. They are certified to EASA CS-22 and approved by the US FAA. Options include a tow hook for glider operations.
Performance
Glide ratio 1:26.5 (verified)
Take Off Run 249m/817ft (verified)
Landing Run 205m/673ft (original data)
Cruise speed up to 205km/h (111kt) TAS @ 5,000ft (verified)
Cruise speed up to 201km/h (109kt) TAS @ 10,000ft (verified)
Climb rate 3.4 m/s (670ft/min) (verified)
Range up to 1,429km/771nm (max power at 10,000ft)
Maximum Take Off Mass 875kg
Empty Weight 664 kg
Useful Load 211 kg
Baggage Load 20 kg
Endurance 7h 10min @ 10,000ft cruise