Forty-three light aircraft landed in Alderney over the weekend of 21-23 June to take part in this year's 27th annual Alderney Fly-In, the organisers have reported.     
Around 100 people arrived for an action-packed weekend and many of these keen aviators are now regular visitors to the island. The airfield hosted an array of different aircraft: traditional and modern.
They flew in from France, Germany and Belgium, although the majority were from the UK, including multiple planes from several flying clubs.
The youngest pilot was 27-year old Will Gilbert. This year's most senior pilot was again 87-year old George Brennand.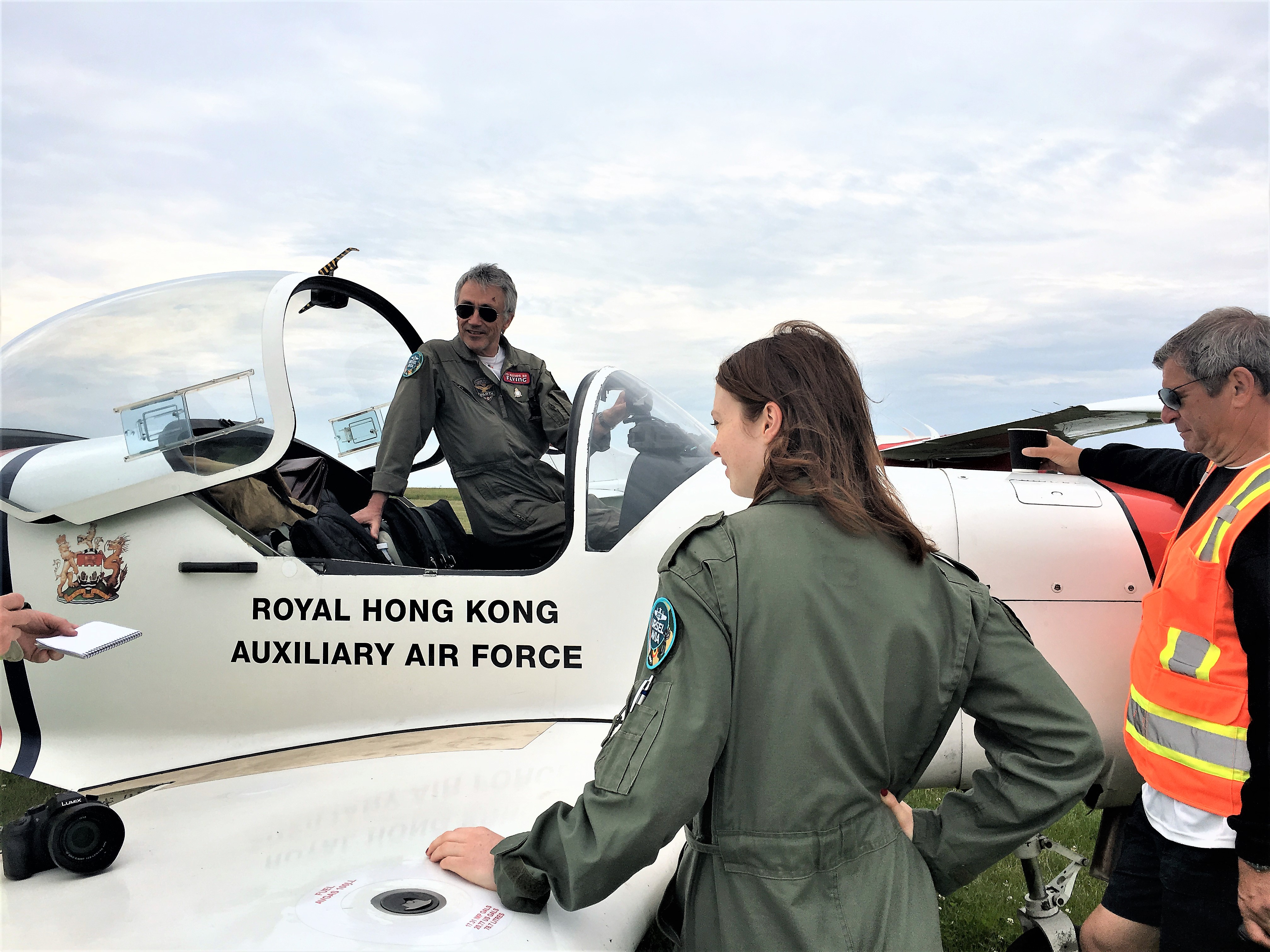 "The action-packed programme was fully booked and involved exploring and discovering Alderney by coach, foot or boat, displaying the island's wildlife, history and heritage and even ghosts," said the organisers.
"Sunday morning's clay -pigeon shooting also proved popular. But there was also plenty of time and opportunity to chill out and soak up the island's relaxing atmosphere or to watch an exciting cricket game on the Butes: The Rioteers vs. Alderney CC."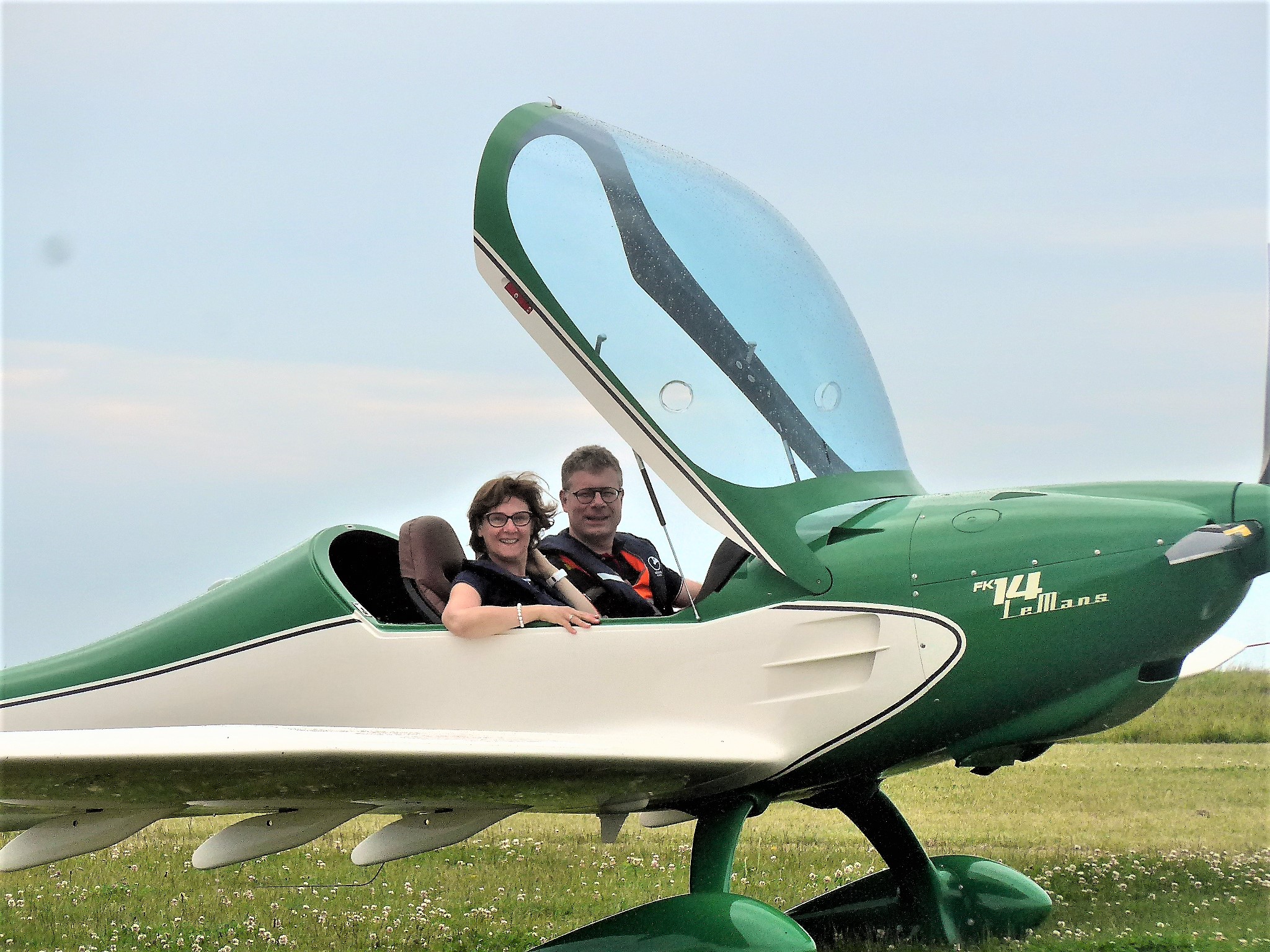 A new award was added to this year's list: the "Ambassador of the Alderney Fly-In" trophy was presented to Marc Naylor, a frequent visitor to Alderney, for his tireless and enthusiastic promotion of Alderney across the social media. Marc is a professional air ambulance pilot.
"This year's Fly-In was a resounding success and we have no doubt many participants will be back before next year's Fly-In. We have already set the date for next year's Fly-In for the weekend of 26-28 June 2020," said David Chiswell, chairman of the Alderney Flying Club.
This year's awards:
Longest distance: 660km, D-EVFG BE35 Hubertus Sangermann EDKU, flying in from Attendorn, near Cologne.
Largest Entry from a UK Club: 5 planes from Blackbushe.
Vintage: G-AWWO, Bill and Jude Brooks.
Classic: G-PSRT, Bob Nash, Enstone.
Modern: G-FMLY, Peter Jackson, Biggin Hill.
Best home-built: OO-H86, Marc Fivez, Saint-Ghislain Belgium
Best external finish/colour scheme:  G-ETIV, Charles Prior.
Most interesting aircraft: Three V-Tail Bonanzas, (G-APTY: George Brennand; D-EVFG: Hubertus Sangermann. G-ARKJ: Hugh Smith).
Senior pilot flying: George Brennand (87).
Junior pilot flying: Will Gilbert (27).
Special award: Ambassador for the Fly-In, Marc Naylor.
He has been an enthusiastic supporter of the Fly in and Alderney in
Spirit of the Fly-In:  Matt Altass, who spent the day flying disabled kids for charity before flying to Alderney.