ZeroAvia is to build and fly a test aircraft, the HyFlyer, in the UK equipped with its hydrogen cell powertrain and has received the backing of the UK government with a £2.7m grant.
The Californian company has already flown a Piper Matrix equipped with the hydrogen cell unit at its base at Hollister, California.
The UK Government grant is part of the Aerospace Technology Institute's  (ATI) £3.9 billion programme to maintain and grow the UK's competitive position in civil aerospace announced last June.
The Government's grant is matched by Project HyFlyer participants, making the scope of the project in excess of £5m (US$6.2 million).
The project will culminate in a UK-based 250-300nm flight on a Piper M-class six-seater aircraft, similar to that already flown in the US.
The HyFlyer project is a step on ZeroAvia's journey towards supplying to commercial operators and aircraft manufacturers in 2022, initially targeting up to 500-mile regional flights in 10 to 20-seat fixed-wing aircraft. ZeroAvia's solution aims to deliver the same performance as a conventional aircraft engine but with zero carbon emissions and at around half of the operating costs.
"The substantial backing provided by the UK Government underlines the potential that hydrogen holds as a fuel source for commercial aviation and provides significant validation of ZeroAvia's approach to zero emission flight," said Val Miftakhov, ZeroAvia founder and CEO.
"Our project goal of 300nm is equivalent to the distance from London to Edinburgh and will prove that zero emission aviation, powered by hydrogen, can play a key role within the UK and other countries' transport strategies – enabling net zero targets to be met and improving productivity and regional prosperity."
For the UK govt, Nadhim Zahawi MP, Minister for Business and Industry, said, "This exciting project, delivered with £2.7 million of government support, further strengthens the UK's reputation as a global leader in aviation innovation.
"We are leading the world in tackling climate change, going further and faster by becoming the first major economy to pass new laws for net zero emissions by 2050. The development of a practical alternative to fossil fuels within aviation has the potential to revolutionise domestic travel not just in the UK, but globally. I am looking forward to watching our businesses drive the development of this technology forward."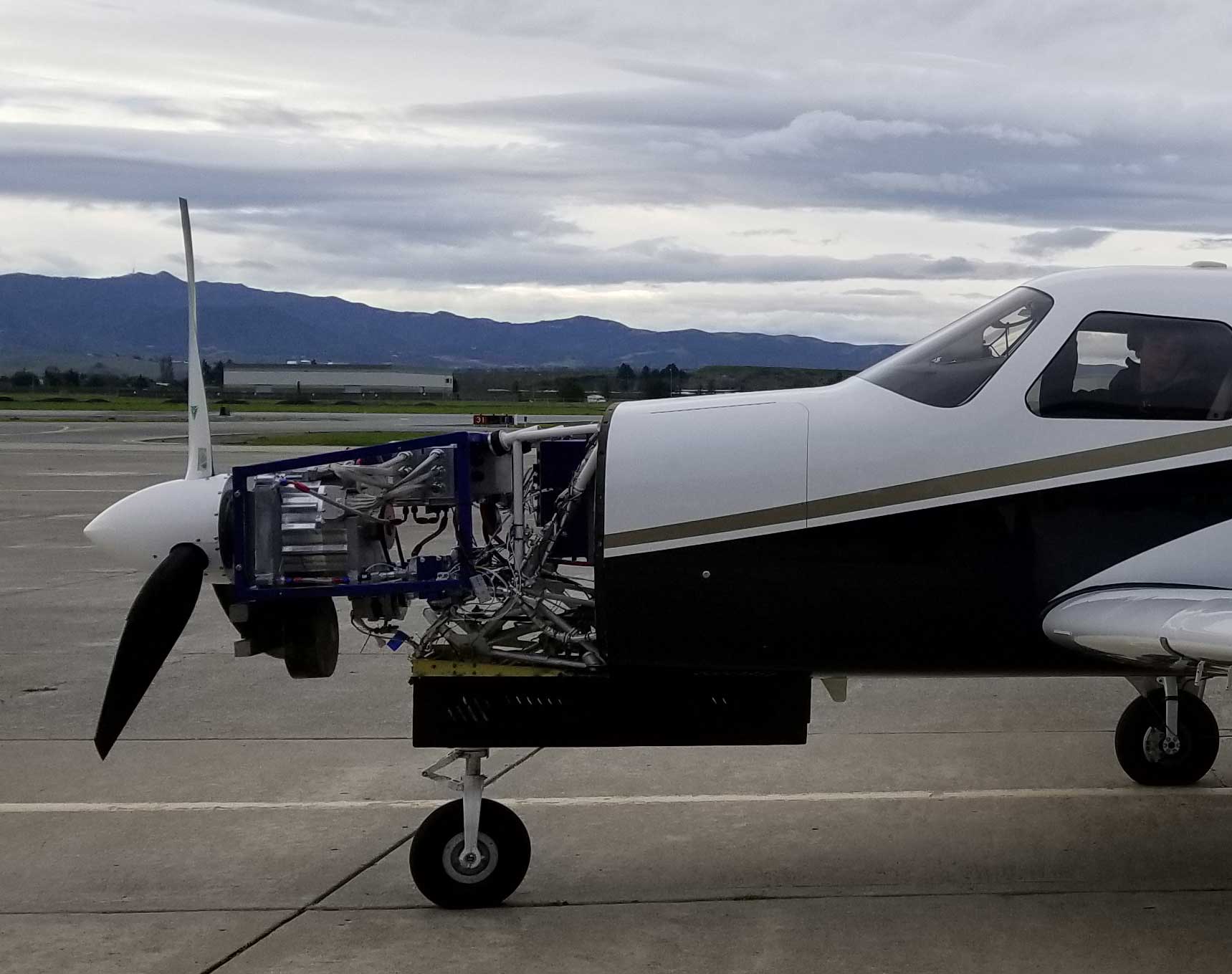 To launch Project HyFlyer, ZeroAvia will open UK operations in Cranfield, and will partner UK advanced manufacturing, energy and aviation companies, including:
The European Marine Energy Centre (EMEC) will investigate the infrastructure needed to fuel the aircraft with green hydrogen, initially on Orkney with a view to replicating this infrastructure across other airports over time. EMEC produces green hydrogen from wind and tidal energy and are driving the development of a hydrogen economy on Orkney, decarbonising power, heat and transport.
Fuel cell engineering company Intelligent Energy will collaborate with ZeroAvia on the optimisation of its evaporative cooling fuel cell technology for aviation use cases.
Cranfield Aerospace Solutions (CAeS) will assist with integrating ZeroAvia's powertrain into the Piper airframe and host the ZeroAvia team at its hangar facilities. CAeS has long experience in airframe integration and modification as well as whole aircraft design.
ZeroAvia will also form a technology partnership with the leading aerospace university at Cranfield.